Spanish hunter pays $85,300 to kill markhor in GB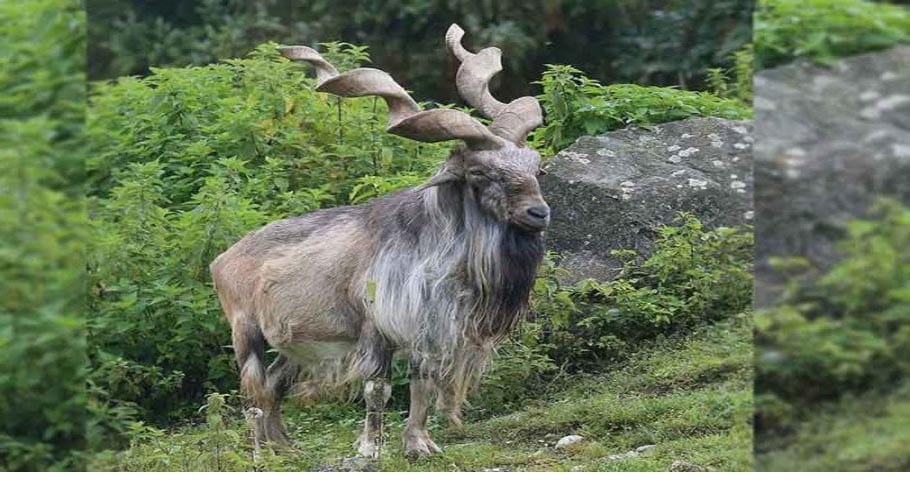 GILGIT-BALTISTAN: As part of the trophy hunting programme a hunter from Spain has paid $85,300 to hunt ibex (markhor) in Gilgit-Baltistan (GB).
The hunting fees for different local species were decided in November last year as the Gilgit-Baltistan Wildlife department auctioned off the permits for Markhor for $83,500. In 2018-19, the hunters paid $110,000 for hunting the animal.
The ibex (markhor), also known as Pakistan's national animal. The ibex is rare species and can be found in Gilgit-Baltistan, Chitral, Kalash Valley and Hunza among other northern parts of the country.
Although hunting the markhor is illegal in Pakistan, although the government has introduced a trophy hunting scheme.
Gilgit Baltistan's wildlife department official said the life of an ibex is between 10 and 12 years.
Annually, four hunting trophy licenses are issued for markhor hunting and 80% of the money collected is distributed among the local community, while 20% is kept by the wildlife department.
Some of these rare species face the threat of extinction and the population of many animals has been reduced in the current years.
It believes that many factors are responsible for the decline in the population of these animals in Gilgit-Baltistan.
locals said that permits for the hunting of rare species also caused a decline in the population of animals in the area.
Gilgit Baltistan's wildlife department officials said the trophy hunting program had been launched in the region in 1993 to control illegal hunting of rare species.