Six more polio cases reported in Pakistan, tally reaches 134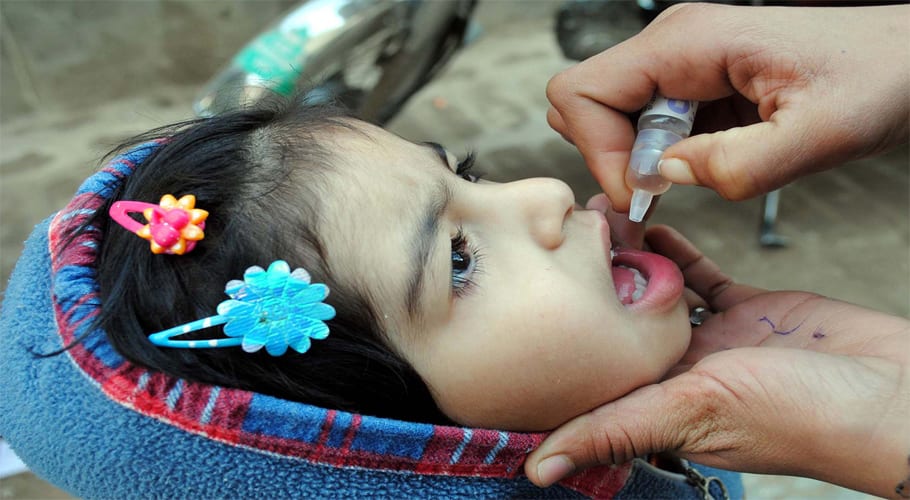 KARACHI: Six more cases of polio were detected in the country, two of which surfaced in Sindh, the Emergency Operation Center (EOC) of the province confirmed on Thursday.
The overall number of reported cases of polio across the country exceeded 134 this year, including 91 cases in KP, 24 cases in Sindh, 8 cases in Punjab and 11 cases in Balochistan. A three-year-old child, the first case of Sindh was registered in the Lalu Raunk of Qambar union council.
READ MORE: Govt notifies 15% drop in price of 89 pharmaceutical items
According to the family members, the child obtained an oral polio vaccine but there was no routine vaccination or IPV, which fell in last year's tally based on the child's date of virus detection.
Another case of polio was reported that of a 12-year-old Sehwan boy from Jamshoro district, The boy was tested for poliovirus after complaining of facial muscle weakness.
Two girls in Punjab's Dera Ghazi Khan District were diagnosed with poliovirus, cases, one aged six months and the other a year, were reported by the officials concerned.
READ ALSO: Pakistan to set up first corporate restructuring firm
KP's Polio Emergency Operation Center (EOC) said that Dera Ismail Khan's two-year-old boy and Lakki Marwat's tehsil Sari Naurang's nine-month-old girl were influenced by the poliovirus.