Sindh schools to remain closed until further notice, announces Ghani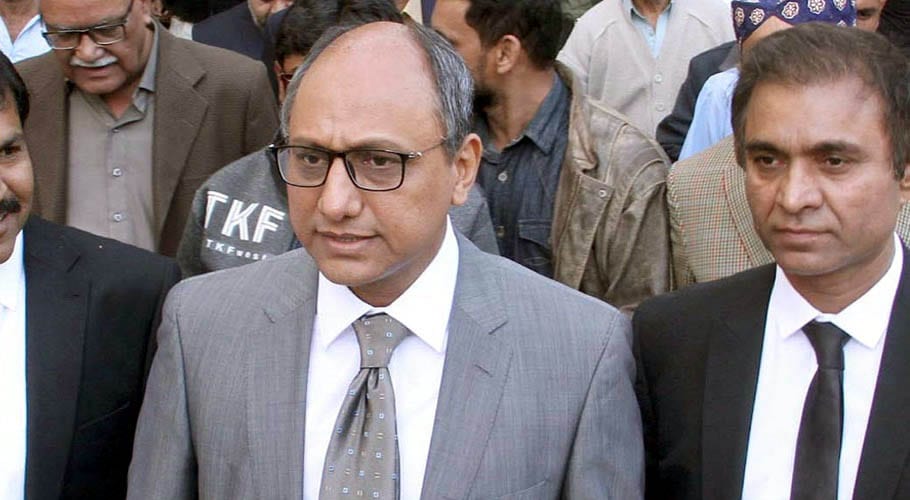 KARACHI: Sindh Education and Labour Minister, Saeed Ghani has announced that all public and private educational institutions in Sindh will remain closed in view of the current coronavirus situation in the province.
Saeed Ghani said during the suspension of the teaching process in educational institutions, headmasters and teaching staff will be allowed to go to campuses in accordance with the 50% attendance rule. 
The minister said during this period, all classes will continue to take place online, adding that in addition to the online classes, students should be given homework through alternative means too through the use of different software and online platform, including Microsoft Office, email, and messaging services like WhatsApp.
The educational minister stressed schools complete students' courses under the current syllabi. A notification has also issued by the Sindh government in this regard.
Earlier the day, the Sindh government today (Sunday) announced a new set of restrictions aimed at mitigating the increase in COVID-19 cases across the province.
Addressing a press conference, Sindh Chief Minister Murad Ali Shah announced that all educational institutions, from nursery to universities, across the province will remain closed until the coronavirus situation improves.
Murad Ali Shah pointed out that the COVID-19 positivity rate in Karachi has climbed above 13 percent during the Eid-ul-Fitr holidays. "On the first day of Shawal, 831 coronavirus cases were reported," he added,
Giving further details regarding COVID-19 cases, the chief minister asserted that over 2,000 cases were reported in Sindh on Friday. "This is a 30% increase in the number of cases," he said, citing violation of standard operating procedures (SOPs) as the reason behind the surge.
"At this point in time we can't afford any relaxations," he pointed out, adding. "This is the time of caution and we will take difficult decisions if we have to." CM Murad announced that from now onwards, markets, malls, and shops will now be allowed to stay open from 6 am to 6 pm.
All recreational places, including Sea View and Hawke's Bay beaches, amusement parks will remain closed. Intercity transport will operate at 50 percent capacity. Education Ministry will take necessary measures to vaccinate all teachers.
Outdoor dining, gatherings, weddings banned. Takeaway and delivery allowed. Shopkeepers to be fined on SOP violations. The chief minister also urged the people to get vaccinated against coronavirus. However, he said, don't stop wearing masks once you're immunized.
Taking over the presser, Sindh Health Minister Azra Pechuho said that mobile vaccination will soon commence in the province, while home vaccination has already begun. "New vaccine consignments will reach the province in the upcoming week," she added.
Concluding the meeting, CM Shah promised that once the cases go down, life in the province will go back to normal, but for now, it's extremely important to adhere to the precautionary measures.