Sindh govt to consider imposing curfew over non-seriousness of citizens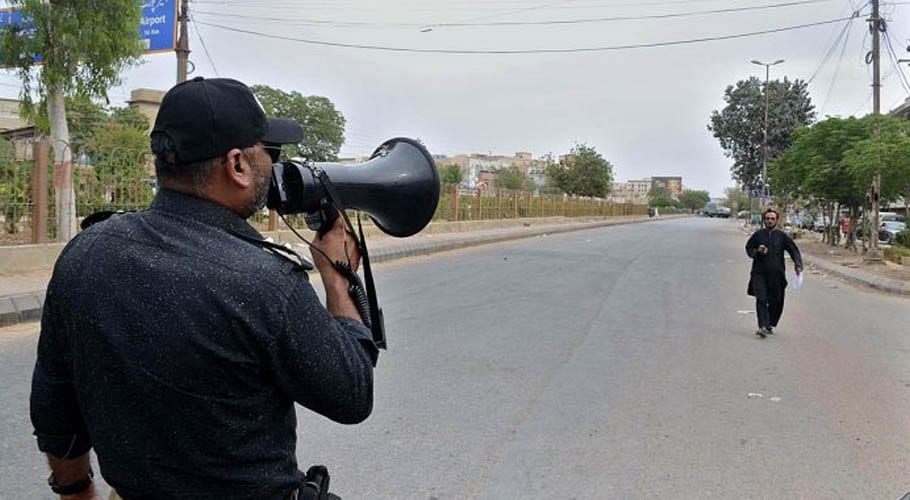 KARACHI: The government has started considering curfew implementation during the lockdown as citizens are not seriously following the decision.
According to details, despite the lockdown across the country, including Karachi, citizens are seeing are not taking it as a serious problem. Curfew enforcement has begun nationwide.
Informed sources said that a high-level consultation has been launched to make more stringent decisions to protect citizens from the coronavirus.
The civil administration and the provincial government are considering exercising their constitutional authority
Citizens are constantly violating lockdowns and moving out of their homes illegally.  In some places, despite repeated police intervention, the youth also appeared to play cricket on the streets and intersections.
On the first day of lockdown, a large number of citizens traveled on motorcycles, were stopped by the police.  Some people told that the trip was pointless because they were bored sitting at home, so they had to go out for fun.
In view of this seriousness, the government is being considered at the national level to impose a strict curfew on Wednesday. According to sources, tough decisions regarding citizens' lives and health have become inevitable. 
Citizens can be restricted to homes only by imposing a curfew, however, according to sources, the curfew may allow citizens to move out of their homes at a very urgent and emergency level.
It should be noted that in the neighboring country, curfew has been imposed instead of lockdown to protect the citizens from coronavirus which has been in place for four days and is not being softened.
If the citizens still refuse to move out of the houses, then the government of Sindh may announce a curfew from Wednesday across the province, after which no such relaxation will be allowed.