Shehbaz Sharif, Hamza Shahbaz released on 5-day parole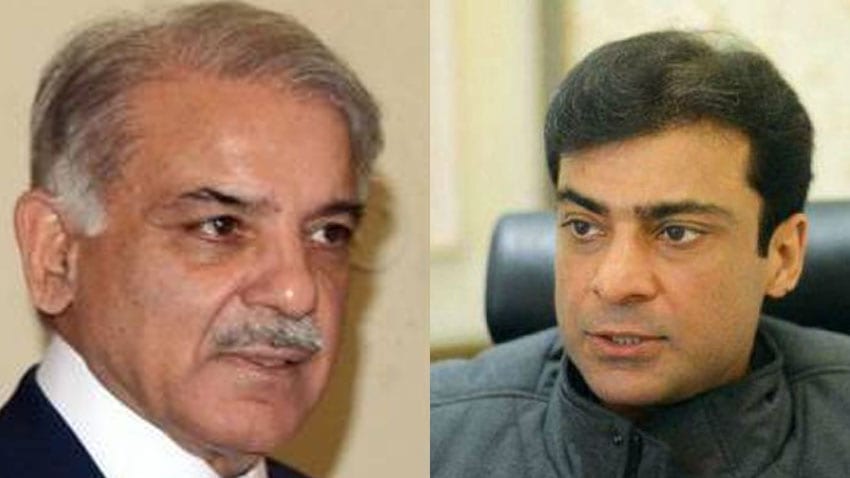 LAHORE: Leaders of the Opposition in the National Assembly Shehbaz Sharif and Hamza Shahbaz have been released on parole for five days to attend the funeral prayers of Begum Shamim Akhtar.
Shehbaz Sharif and Hamza Shahbaz released on parole from Kot Lakhpat jail, both have left for Jati Umrah. Mother of Shehbaz Sharif, Begum Shamim Akhtar's will be offered at Sharif Medical City, Raiwind after Zohar prayers tomorrow.
According to responsible sources in the Sharif family, only 30 people were allowed to attend the funeral prayers because of the increasing cases of coronavirus. The deceased's funeral prayers will be attended by the closest members of the Sharif family.
Read more: Punjab govt approves Shehbaz Sharif, Hamza's parole for five days
Earlier, the Punjab Cabinet had approved the release on five-day parole of both opposition leaders. The provincial government sought approval from provincial ministers to release Shehbaz Sharif's mother on parole and Hamza Shahbaz on parole to attend his grandmother's last rites.
The release on parole of both the league leaders would start from the time the body of Nawaz Sharif and Shehbaz Sharif's mother arrived in Pakistan.