Shahroz Sabzwari urges PM to end atrocities against protestors
Actor Shahroz Sabzwari has recently asked Prime Minister to take action and prevent civil unrest.
The Nand actor took to Instagram and claimed on his Insta stories that police and government are killing dozens of protesters in Lahore.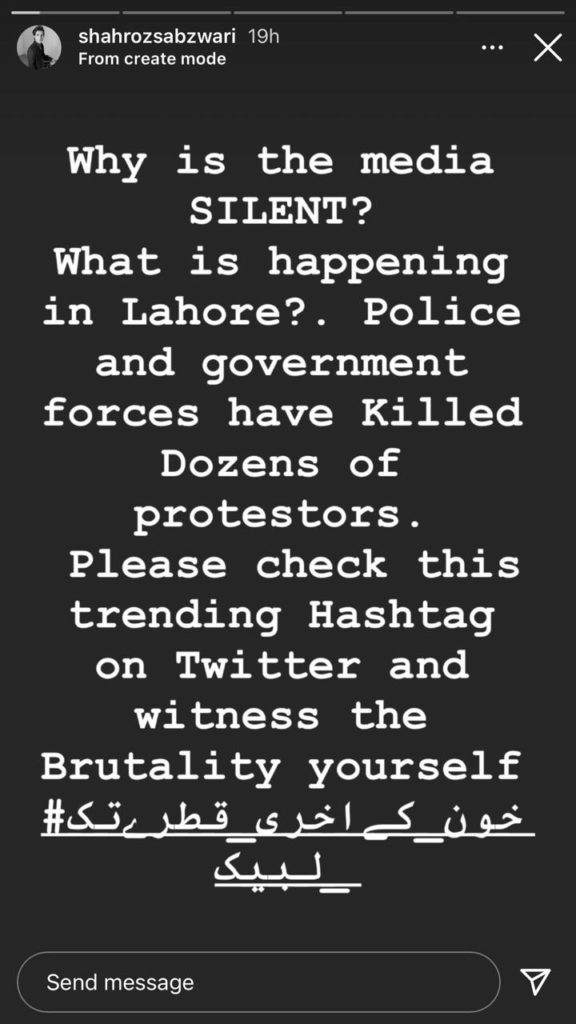 He also appealed to Prime Minister Imran Khan to stop the ongoing brutality. "If you signed a pact and could not deliver, then you should have sat down and talked but instead, you took this brutal route of using bullets and straight firing on protesters," said Shahroz while referring to the prime minister.
While continuing, Sabswari pointed out at the premier once against and asked, "Your actions against these protesters will take this country towards major civil unrest. I don't know who you are trying to make happy?"