SECP director Sajid Gondal returns home after 5-day abduction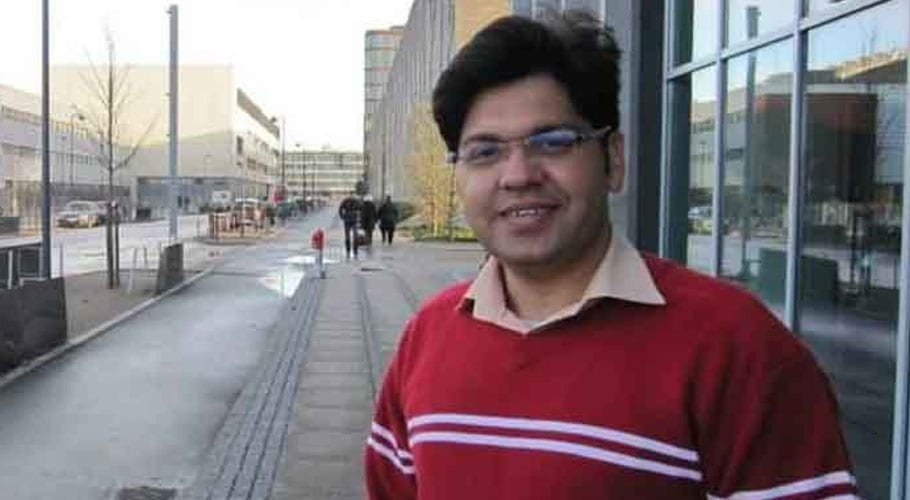 ISLAMABAD: The Securities and Exchange Commission of Pakistan's (SECP) Additional Joint Director, Sajid Gondal, who was abducted by unknown armed men returned home on Tuesday night.
On a social media website Twitter, Sajid Gondal said "I am back and safe, and I am thankful to all friends who were worried for me".
I am back and safe, and I am thankful to all friends who were worried for me.

— Sajid Gondal (@sgondal) September 8, 2020
Gondal had gone missing on Thursday night and his car was found from Park Road the next morning.
READ MORE: IHC directs to recover 'missing' Sajid Gondal by Monday
According to the petition filed by his mother, at about 7:30 pm, Gondal went out of his home situated at Shahzad Town, Islamabad, on his official vehicle bearing registration No GAE 496, but never came back.
His car was found parked on Main Park Road, near the National Agriculture Research Centre office, Islamabad.
READ MORE: Joint Director SECP Sajid Gondal abducted
Earlier, Federal Information and Broadcasting Minister Shibli Faraz on Tuesday informed that Prime Minister Imran Khan has taken the notice of Sajid Gondal's abduction.
Addressing a press conference in Islamabad today after the federal cabinet meeting, Shibli Faraz has informed that the Prime Minister has directed the concerned authorities to leave no stone unturned for his recovery.
"The premier directed the IG Islamabad and interior ministry to ensure Gondal's recovery through coordination with concerned stakeholders," Shibli added.