School closed in Thatta after nine students test positive for COVID-19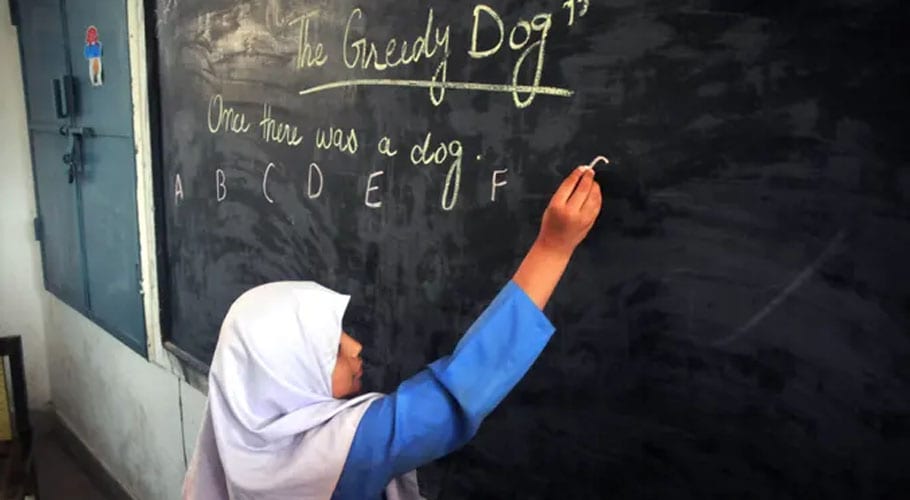 SUJAWAL: A government school in Thatta has been closed for a week as a precautionary measure for disinfection after nine students had contracted the coronavirus.
The samples of the students and the teachers from the Government Primary Chandia School were taken last week, out of which nine students have been declared coronavirus positive.
Moreover, last month, two government schools were sealed after the detection of four new cases of coronavirus among students and teachers in Lahore. Four new cases of the virus were detected in two government schools in Punjab's capital city.
Thousands of students in Punjab province have dropped out of schools due to fear of COVID-19 as educational institutes failed implementation on standard operating procedures (SOPs). As per the details, Punjab has the highest number of deaths due to coronavirus as compared to other provinces.
Read more: Coronavirus fear: Schools closed, matric exam postponed in GB
The majority of parents have dropped their children out of school in view of SOPs violations. It has been revealed that the number of students in government schools in Punjab province has been steadily declining due to fear of COVID-19.
Sources said the number of dropped out students in Rahim Yar Khan reached 22,000, while more than 18,000 Lahore. Sources claimed that a total of 600,000 students have dropped out of school in the province.