Restoring agriculture sector for farmers is govt's top priority: PM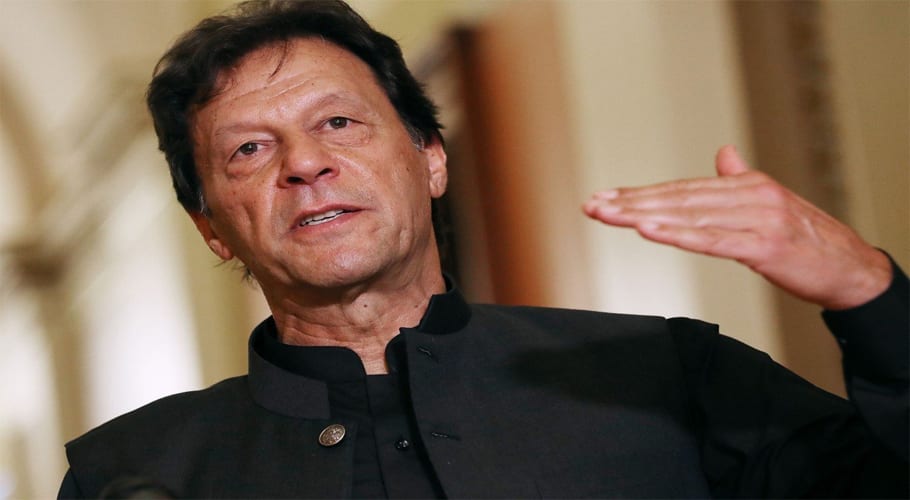 ISLAMABAD: Prime Minister Imran Khan has said that restoring the agriculture sector for farmers was the government's top priority.
The prime minister while chairing a meeting regarding the fixation of the sugarcane price in Islamabad today directed concerned authorities to devise a long term policy regarding reduced input costs of farmers.
Imran Khan said that the policy aimed at reducing input costs of the farmers should be framed on a priority basis.
Read more: IHC adjourns PM's appeal in funding case without proceeding
Regarding the fixation of sugarcane price, the prime minister stressed that the price of the commodity should be fixed in such a manner which not only encourage the growers but it is also accompanied by such measures that ensure the stability of sugar price in the market.
He said that the government was giving special emphasis to the equal development of both agriculture and industrial sectors and provide relief to the masses.
Earlier today, the prime minister chaired a meeting of the Pakistan Tehreek-e-Insaf (PTI) parliamentary party.
Also read: Saudi Prince meets PM to discuss matters of mutual interest
All members of the National Assembly assured their attendance at the parliamentary party meeting under the direction of Imran Khan. The meeting was held at the Parliament House today.