Chances of drizzle in Karachi: Met Office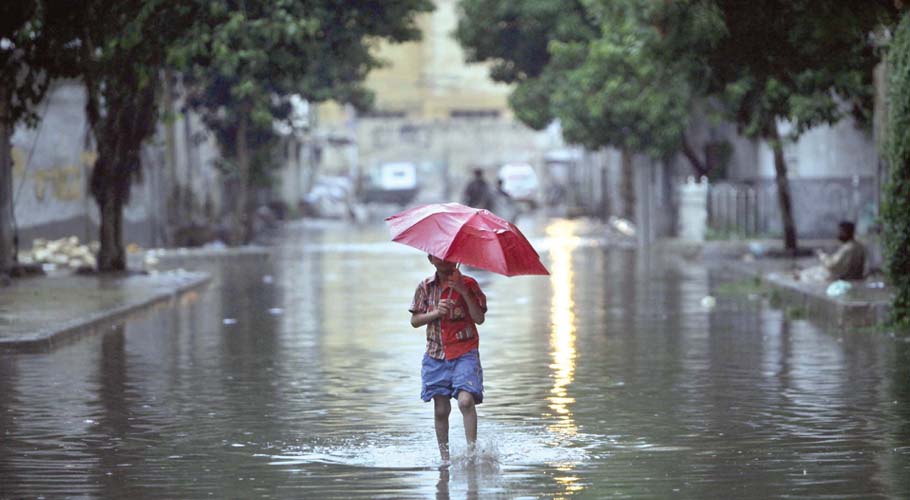 KARACHI: Pakistan Meteorological Department has forecast partly cloudy weather in Karachi and chances of drizzle.
Maximum temperature in the Sindh's capital will remain between 31-33 degree Celsius today with humidity in the morning between 70-80 percent and in evening 60-70 percent.
Rain or wind-thunderstorm is expected today in other parts of the country with isolated heavy falls in upper Punjab including Rawalpindi, Gujranwala, Lahore, Sargodha and Faisalabad divisions and Islamabad and Kashmir.
According to weather forcast, Peshawar will receive light drizzle including Zhob, Kalat, Sukkur, Mirpurkhas, D.G.Khan, Multan, Bahawalpur, Sahiwal, D.I.Khan and Bannu.
Yesterday, wind-thunderstorm occurred in Rawalpindi, Gujranwala, Lahore, Sargodha, Malakand, Hazara, D.I.Khan divisions, Islamabad and Kashmir.