PTI requests CJ LHC to review decision, demands Judicial Officers as ROs for elections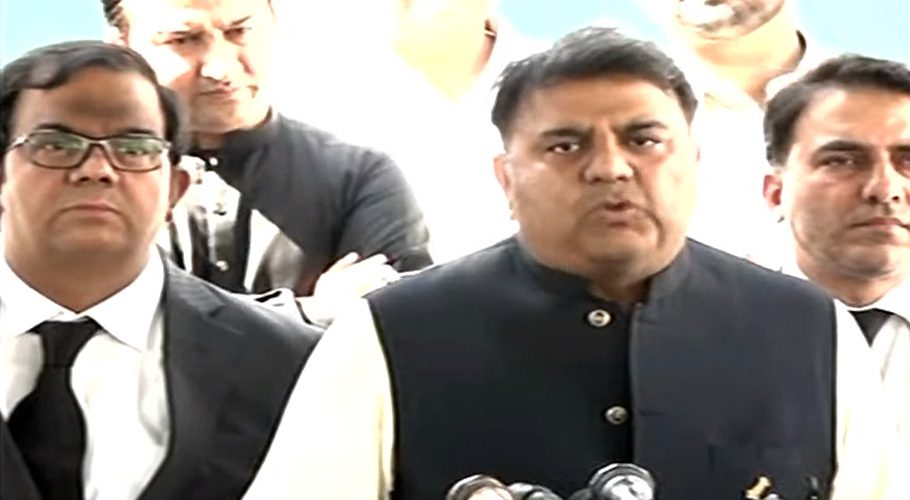 ISLAMABAD: Pakistan Tehreek-e-Insaf (PTI) has requested the Chief Justice of Lahore High Court (LHC) to review its decision and provide judicial officers as Returning Officersa (ROs) for upcoming elections in Punjab.
بریکنگ
پنجاب میں 30اپریل کو ہونے والے انتخابات کے عدالتی افسران کے ذریعے انعقاد کا معاملہ

پاکستان تحریک انصاف نے لاہور ہائی کورٹ کے چیف جسٹس سے انتخابات کیلئے عدالتی افسران کی نامزدگیوں کی استدعا کر دی۔چوہدری فواد حسین کا چیف جسٹس لاہور ہائی کورٹ کو خط لکھ دیا pic.twitter.com/rrAjcuclW6

— MM News TV (@mmnewsdottv) March 14, 2023
Also read: Threatening female judge: Khan's non-bailable arrest warrant suspended
Talking to media after appearing in the Election Commission of Pakistan (ECP), PTI leader Fawad Chaudhry praised the electoral watchdog for standing by the Supreme Court's decision, saying that the way ECP rejected pressure and decided to go ahead with plan to hold elections on April 30 was commendable.

Fawad Chaudhry said that the party had written to the Chief Justice of LHC, requesting that denying to provide ROs from judiciary was violation of SC order.
The PTI leader said that yesterday's rally had expressed public mood, and now the 220 million population was carrying 'bat' (PTI's election symbol) in hands running after coalition partners of ruling PDM.

Also read: Maryam, Hamza Shehbaz to contest Punjab Assembly elections from Lahore
He said the party could never forget the death of its worker Ali Bilal aka Zille Shah, and Punjab IG, Mohsin Naqvi, CCPO Lahore and others would have to face justice.
Fawad Chaudhry said entire Sharif family stood exposed and the PDM turned out to be major beneficiary after details of Toshakhana gifts were made public, adding that the record was tempered and incomplete.
He demanded of Nawaz Sharif and Maryam Nawaz to apologize to Imran Khan for the fuss they created against him.
Fawad Chaudhry demanded to constitute to judicial commissions, one to investigate into the murder of party worker Zille Shah, and the other to investigate into Toshakhana fiasco.