PSX fails to maintain control as KSE 100-index sheds 21 points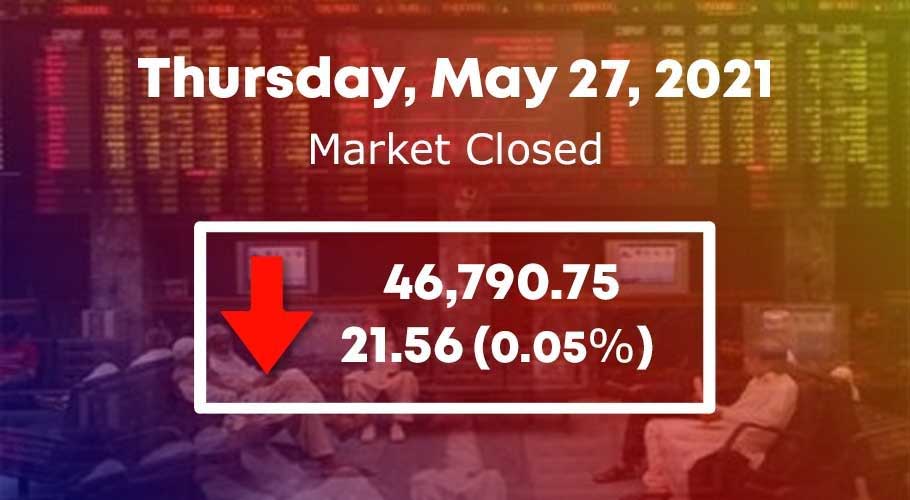 KARACHI: The Pakistan Stock Exchange (PSX) failed to maintain an upward trend today (Thursday) as the appreciated levels for share prices called in some profit-taking near the end of the trading day.
The market, however, recorded another all-time high trading volumes as investors remained active in trade from the first minute of the trading day today. The benchmark KSE-100 index ended the day 21.56 points down at 46,790.75 points.
The market went as high as 47,206.15 points during intra-day trading, while recorded as low as 46,686.97 points. Trading volumes reached 2.2billion shares today, a level seen for the first time in the history of the bourse.
The daily traded value inclined to Rs42.8bn from Rs28.33bn in the previous session. The share price of Colgate Palmolive increased by Rs36.99 to Rs2,850 while Gatron Ind. gained Rs33.52 to Rs480.56. On the other hand, Unilever Foods lost Rs983 today to close at Rs15,616 while Pak Tobacco lost Rs71.86 to close at Rs1,263.14.