Police arrest fake security officer in Gujranwala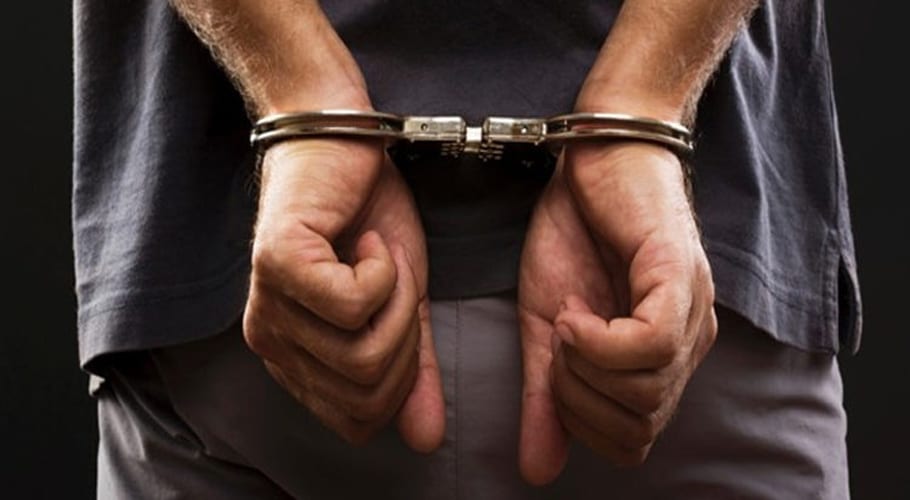 GUJRANWALA: Police on Saturday have nabbed a man who looted citizens while  impersonating as a security officer from Peoples Colony area of Gujranwala.
According to police, the offender named Talib is a son of former Police Superintendent Qamaruddin.
 SHO Adnan Aijaz said, "Talib was in touch with an Indian lawyer," adding that police have recovered from his possession a few blank cheques and cards from several countries.
Police said that suspect was in touch with people from overseas, adding that he was involved in the theft of civilians while impersonating as a security officer. Police further said that he was also allegedly involved in many other criminal activities.
READ MORE: Cleric arrested for molesting minor girl in mosque
Earlier on January 11, Police have arrested a cleric for sexually abusing a ten-year-old girl inside a seminary located within a mosque.
A case had been lodged at the Kalar Syedan police station by the minor's girl mother. According to the petitioner, the girl used to visit the seminary to receive religious education.
The cleric named Ansar Ali allegedly sexually abused and molested the minor girl. The suspect who committed the unethical acts has been apprehended.
Police launched an investigation into the matter after the minor's girl complaint and arrested Hafiz Ansar Ali. The culprit is being interrogated for further investigation.
10 سالہ بچی کے ساتھ نازیبا حرکات کرنے والا درندہ صفت ملزم گرفتار،

کلرسیداں پولیس نے متاثرہ بچی کی والدہ کی مدعیت میں مقدمہ درج کیا،

10سالہ بچی دینی تعلیم حاصل کرنےکےلیےمسجد گئی، مولوی عنصر علی جو بچوں کو دینی تعلیم دیتا ہے نے بچی کے ساتھ نازیبا حرکات کیں، درخواست گزار pic.twitter.com/yFollaXy5W

— Rawalpindi Police (@RwpPolice) January 11, 2020