PM's hatred spreading towards national institutions: Ahsan Iqbal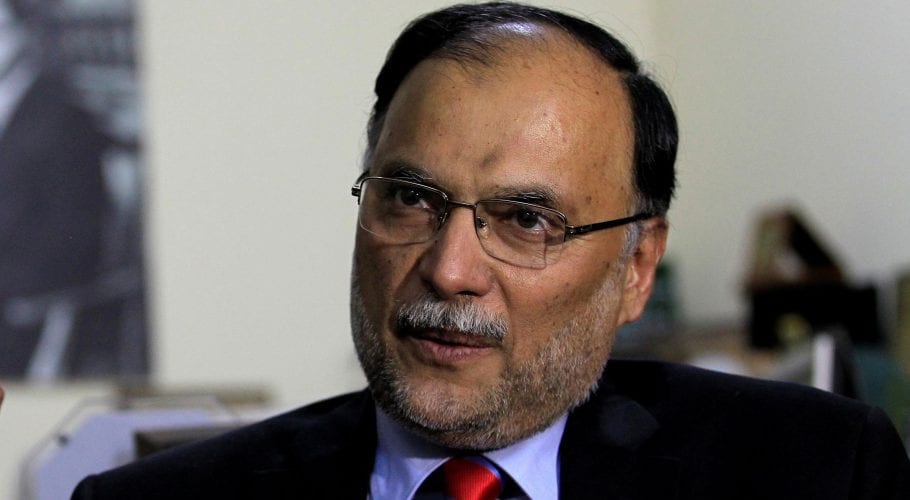 ISLAMABAD: Former interior minister Ahsan Iqbal has said that the hatred of Prime Minister Imran Khan is spreading towards national institutions and we will not allow him to become Hitler.
Talking to media persons after his appearance in the court, Ahsan Iqbal said that the army is the property of the whole of Pakistan and not of any one party. The PML-N leader said that the PTI's attempt to come to power had failed. 
Talking about the Narowal Sports City Complex case, he said that it has been a year but the NAB could not file a reference against me. The NAB takes a new date every time by using tricks. Ahsan Iqbal said that he would repeatedly commit the crime of providing world-class facilities to the youth.
Read more: Cannot remain silent after witnessing devastation of Punjab: Ahsan Iqbal
Yesterday, Ahsan Iqbal arrived at an Islamabad accountable court a day earlier to attend the Narowal sports city hearing. He is accused of causing losses worth billions to the national exchequer by initiating the sports city project in his home constituency.
According to NAB officials, the Pakistan Sports Board also illegally used its authority for the construction of the sports city. Fourteen stadiums were meant to be constructed as part of the Narowal Sport City project, which was initiated in 2009. Iqbal, who was appointed as the federal minister for planning in 2013, has rejected NAB's allegations. He said that the total cost of the project was Rs2.9 billion, while Rs2.5 billion have so far been spent on it.