PM decides to hold political rallies in Sindh from next month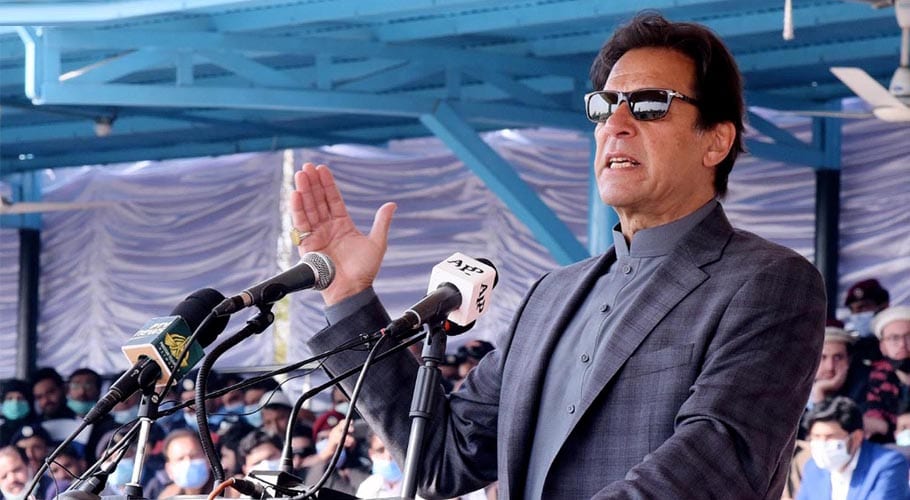 ISLAMABAD: Prime Minister Imran Khan has decided to hold political rallies in Sindh from next month.
The rallies will be held inside Sindh in which big personalities will join the PTI. According to sources, PM Imran Khan convened another meeting after Eid-ul-Azha with reference to Sindh, in which the province plan will be finalized.
According to sources, the prime minister's meetings and meetings with anti-PPP political forces in Sindh will also be part of the province's plan. Besides, there will be consultations on action against bureaucrats involved in alleged corruption or using political tools.
According to sources, the names of the Sindh Advisory Committee will also be finalized in the meeting after Eid. Important decisions on obstacles in the completion of federal projects will also be taken after Eid.
It should be noted that two days ago, PM Imran Khan has said that Nawaz Sharif and his family should face an independent judiciary. Addressing an election rally in the Bhimber area of Azad Kashmir, PM Imran Khan said that Nawaz Sharif acted in such a way that the women of our cabinet started crying but as soon as Nawaz Sharif felt the wind of London, he recovered. 
The prime minister said that we are fighting for the rule of law in the country. The nation is formed with the ideology of truth and truth. The people of Occupied Kashmir stand against Indian atrocities and we are proud of them.