PDM meeting to be held today under chairmanship of Fazal-ur-Rehman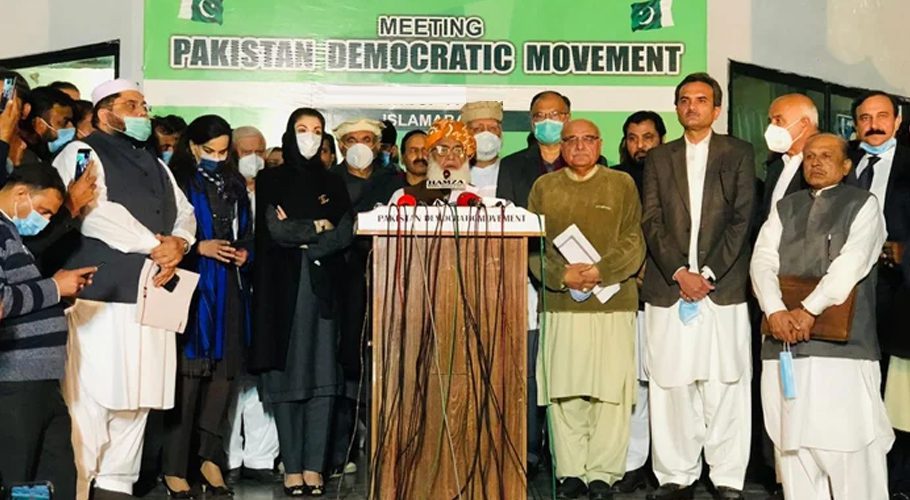 ISLAMABAD: The anti-government opposition alliance has announced city-to-city protests on which an important meeting chaired by PDM chief Maulana Fazal-ur-Rehman will be held today.
According to details, an important meeting of the Pakistan Democratic Movement (PDM) on city-to-city protests will be held in the federal capital today in which a strategy on nationwide protests will be formulated. 
Leaders of the PML-N, ANP, and other opposition parties will discuss nationwide protests against the federal government. Maulana Fazal-ur-Rehman hinted at decisions regarding the protest. Earlier, he telephoned Opposition Leader National Assembly Shahbaz Sharif and discussed the nationwide protest against inflation. Shahbaz Sharif contacted former prime minister Nawaz Sharif.
Read more: Maulana Fazl to chair crucial PDM meeting in Islamabad today
During a telephone conversation between the Sharif brothers, it was agreed to launch a nationwide anti-government movement on the issue of inflation. Nawaz Sharif confirmed PML-N's participation in anti-government protests.
The opposition alliance intends to stage an anti-government protest on 12 Rabi-ul-Awwal after demonstrating national unity on the occasion of Eid Milad-un-Nabi. PDM leaders say there will be protests in every district headquarters.