PCB issues NOC for Sindh Premier League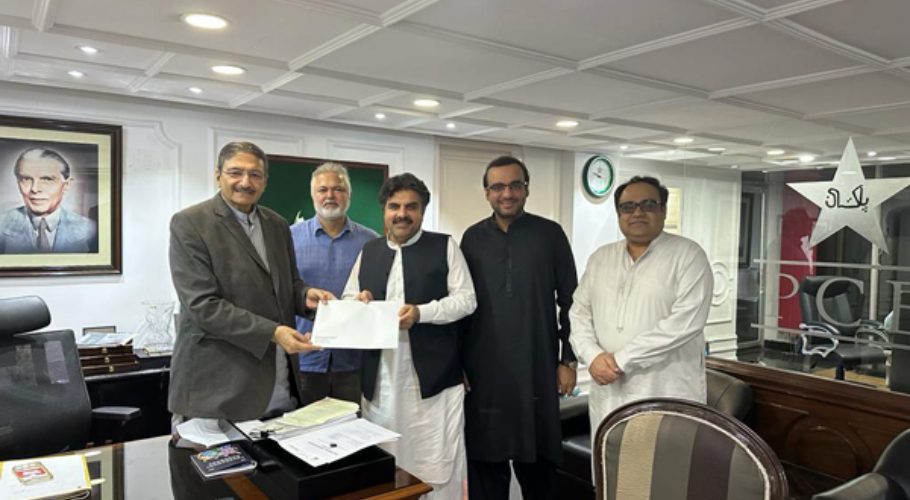 LAHORE: Pakistan Cricket Board (PCB) has issued a No-objection Certificate (NOC) for the Sindh Premier League (SPL).
SPL President Arif Malik and former provincial minister Nasir Hussain Shah held a meeting with PCB Chairman Zaka Ashraf at the PCB headquarters, where the NOC was officially granted.
Speaking on the occasion, Zaka Ashraf said the SPL promises to mark a new chapter in sports history. He highlighted the potential of SPL to make a significant impact on Sindh's sporting landscape and beyond.
Nasir Hussain Shah emphasized that the SPL embodies the vision of PPP Chairman Bilawal Bhutto Zardari. The league's goal is not only to nurture cricket talent in Sindh but also to showcase the rich culture of the region to the world, he said.
He expressed his delight at the PCB's issuance of the NOC for SPL, crediting former Sindh Chief Minister Syed Murad Ali Shah and his cabinet for their tireless efforts in transforming the league from an idea into reality. He expressed optimism about the SPL's inaugural edition's success.
SPL President Arif Malik, while considering the NOC a crucial milestone, expressed renewed enthusiasm for the league's preparations.
He acknowledged the pressure that comes with the approval, pledging to ensure a brilliant organization and promising the fans the best and most competitive cricket. Malik expressed gratitude to the PCB for recognizing their efforts and granting the NOC.
He said players like Shahid Afridi, Misbah-ul-Haq, and Abdul Razzaq joining the SPL signifies that the journey is heading in the right direction. He added that team formation trials are ongoing and the player draft will be announced soon.