Rafael Nadal reaches another milestone with 1,000 match wins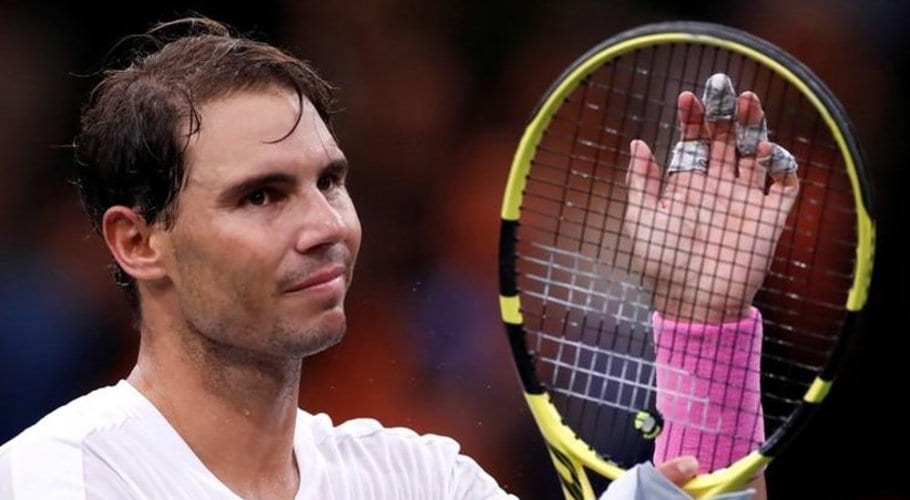 PARIS: Spain's Rafael Nadal has earned his 1000th win with a victory over fellow Spaniard Feliciano Lopez at the Paris Masters.
Rafael Nadal has become the fourth man to reach 1,000 match wins after American legend Jimmy Connors (1,274), Roger Federer (1.242), and Ivan Lendl (1,068).
Nadal defeated his opponent 4-6, 7-6, 6-4 in an empty stadium due to coronavirus pandemic. Speaking post-match, Nadal said that the personal feeling is completely different.
"I know it is a very special number, one thousand. Even if it's not the same to celebrate something like this without a crowd," he said. "It's a privilege to be playing at the age of 34 – but it's not just me, it's the whole team and family," he added.
Read more: Rafael Nadal defeats Novak Djokovic to win 13th French Open title
Nadal smiled as posed for pictures with the number '1,000' displayed on the court in a brief ceremony. Last month, Rafael Nadal has claimed his 13th French Open and 20th Grand Slam title, beating Novak Djokovic in the final and tying Roger Federer's major's record.