Palestinian leader Saeb Erekat dies after contracting COVID-19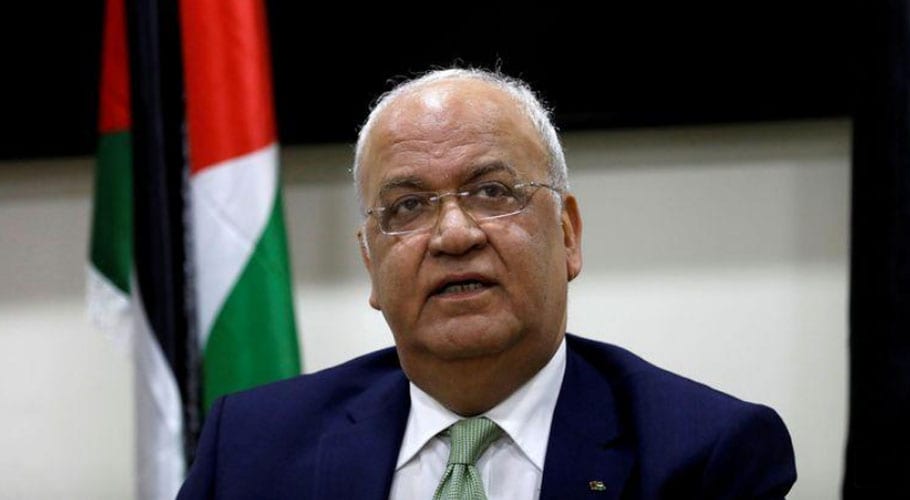 RAMALLAH: Saeb Erekat, a prominent Palestinian spokesman for decades, died on Tuesday after contracting COVID-19. He was 65.
Erekat was also secretary-general of the Palestine Liberation Organisation (PLO) and a member of its most powerful faction Fatah. He was a high-profile spokesman for Palestinian leaders such as Yasser Arafat and Mahmoud Abbas, though never a serious candidate to succeed them.
Erekat confirmed on 8th October that he had been infected with the coronavirus. In 2017 he underwent a lung transplant in the United States which left his immune system compromised. He was rushed from his home in the West Bank city of Jericho to Hadassah Medical Center in Israel last week. Doctors placed him on a ventilator and in a medically induced coma after his condition deteriorated.
Palestinian President Mahmoud Abbas declared a three-day mourning period for Saeb Erekat, the chief Palestinian negotiator who died on Tuesday after contracting COVID-19. "The departure of the brother and the friend, the great fighter Saeb Erekat, represents a big loss for Palestine and for our people," Abbas' office in Ramallah in the occupied West Bank said in a statement. "We feel deep sorrow for losing him, especially at such difficult times the Palestinian cause is living through."
Erekat's family said he "transitioned peacefully" in hospital on Tuesday. "Saeb lived a life full of thought, love, forgiveness and peace and he will be dearly missed," they said in a statement. "Saeb has shown an extraordinary patience and resilience, with the same determination that has characterized his career to achieve freedom for Palestine and a just and lasting peace in our region."
Erekat was a strong advocate of a two-state solution of the conflict with Israel and chief negotiator in US-brokered peace talks with Israel that collapsed in 2014. He first gained international recognition in 1991 when he was appointed vice-chair of the Palestinian negotiating team at the Madrid Peace Conference during the US presidency of George H.W. Bush.
After Arafat returned from exile in the mid-1990s following interim peace agreements, Erekat oversaw preparations for elections under the newly created Palestinian Authority and was himself elected to parliament.
He became increasingly prominent as a negotiator, taking part in the Camp David summit hosted by US President Bill Clinton in 2000. The talks failed and the second Palestinian uprising broke out three months later, leading to five years of bloodshed. In 2006 Erekat's Fatah faction lost elections to its increasingly powerful Hamas which rejects peace with Israel.
The Palestinians found themselves increasingly isolated after Israeli voters from 2009 elected successive right-wing governments headed by Prime Minister Benjamin Netanyahu. Another challenge came with the election of President Donald Trump in 2016. In the last three months of Erekat's life, the Palestinians faced shifting regional priorities when two Gulf Arab states suddenly signed diplomatic deals with Israel.