Pakistani passport sees improvement in global ranking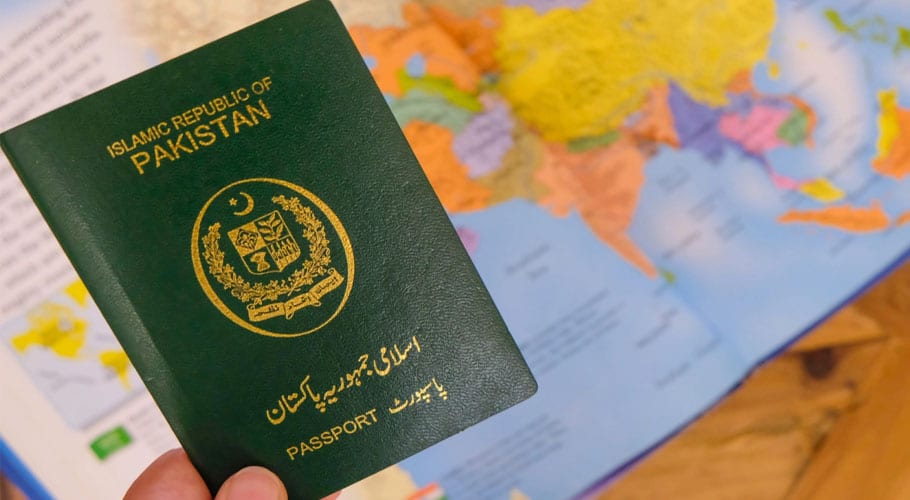 KARACHI: Pakistani passport has reportedly improved from 199 to 192 on the Global Passport Index list of 2020.
According to the index, the Pakistani passport stood at 198 last year, the bottom most position. It has jumped by six places to secure the 192nd position. 
The national passport has crossed Iraq, Afghanistan, Syria, Somalia, Yemen, Iran, and Palestine in terms of passport ranking.
Pakistan has a mobility score of 33 which grants visa-free access to seven countries and visa-on-arrival on 26 countries, while a visa is required for 165 countries.
Iraq is considered the worst passport in the world as the country struggles to emerge from war, followed by Afghanistan where efforts are underway to secure peace.
Japan is top of the leaderboard, offering visa-free access to 82 and visa-on-arrival access to 34 destinations around the world.
New Zealand is in second place (with a score of 116) followed by Finland, Australia, and Luxembourg which has access to 83 countries.
The global passport ranking is a symbol of power and prestige. It also indicates the country's place in the world, how many countries a passport holder can travel without a visa and how its citizens are treated.