Pakistan suffers due to 75 years of wrong policies: Miftah Ismail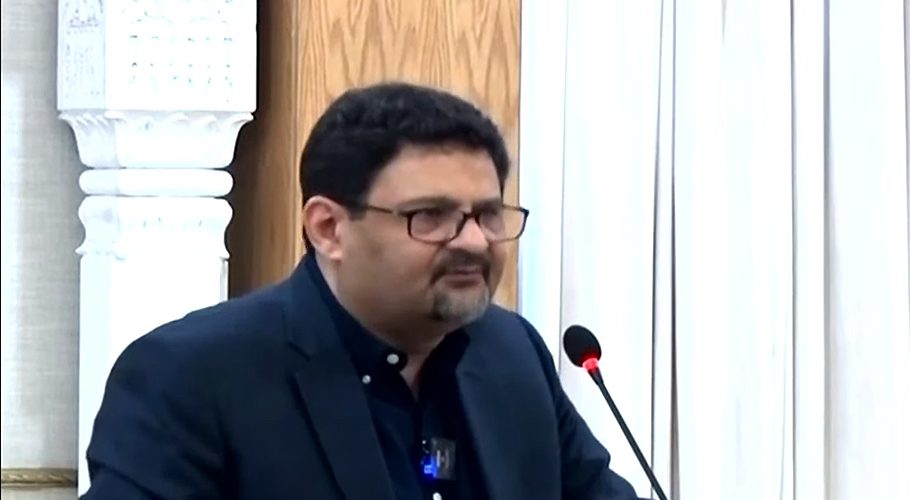 KARACHI: Former Finance Minister Miftah Ismail has said that Pakistan is suffering from crises today due to wrong policies being followed for last 75 years, as the country witnessed several PMs in a short span of time. He said children living in Sindh, KP and Balochistan are in crisis for some 70 years.
نجکاری کیوں ضروری ہے ؟ عمران خان کرپشن ختم کرنے کی بات کرتے ہیں مگر بزدار و گوگی اور بیگم صاحبہ نکل آتی ہیں نظام تبدیل کئیے بغیر کوئی ملک ٹھیک نہیں کرسکتا اسٹیل ملز و پی آئی اے کی نجکاری کریں pic.twitter.com/jtroiJgyuy

— Faizullah Khan فیض (@FaizullahSwati) March 4, 2023
Addressing a ceremony here on Saturday, he said"the nation must question why only one school was churning out students who were the ones making it to the top positions in judiciary and bureaucracy."
Also read: 'Ishaq Dar hurt Pakistan's economy with his IMF's dealing': Miftah Ismail
"Pakistan is a society run for the elite, and I consider myself part of the problem," he said adding that "two mistakes committed before me, and one after me, and the current government was committing the same mistake like that of Imran Khan."
Watch: Miftah Ismail says 'incompetent Ishaq Dar's ego destroyed industry'
"When we built Pakistan, we changed seven prime ministers in the first 11 years since our inception. Then there was the judiciary run by Justice Munir that would approve of martial laws imposed by Ayub Khan, Iskander Mirza and other rulers."
The former minister recalled that India established five institutes of technology at a time Pakistan was in the process of removing its premiers.
Also read: Miftah Ismail terms governance of present government as 'the worst'
"They reached this stage after thorough research and education."
He lamented that population planning had never been talked about in Pakistan. "Islam gets in danger here when you talk about population planning here," he said.
He said other South Asian countries had also progressed significantly because of "proper planning".
Miftah Ismail said "when IMF gave us ease during Covid, we made mistakes, and Hafeez Sheikh was removed from his post when IMF gave us the tranche," alleging that Imran Khan's government violated IMF's agreement by reducing petrol price.
Also read: 'Ishaq Dar plotted against me', alleges Miftah Ismail
Talking about 18th amendment and share of provinces in NFC award, he said as per 18th amendments, powers were transferred to provinces, but provinces do not collect tax, and the Sindh government does not collect agricultural tax.
He said the expenses of provinces had increased by 6 per cent since 2010, "but there is no one to ask them about reasons for rise in expenses." He further said that whenever someone tries to speak on 18th amendment, it is turned into a problem itself.
He further said that provinces had been given autonomy under the 18th constitutional amendment but the authority was not devolved at the grassroots level.
When asked do you give any solution to the recovery of the economy today? Miftah Ismail said that the task of restoring the economy would be very difficult, and more sacrifices would have to be made for the country which was facing a very difficult time.