Pakistan signs free trade deal with GCC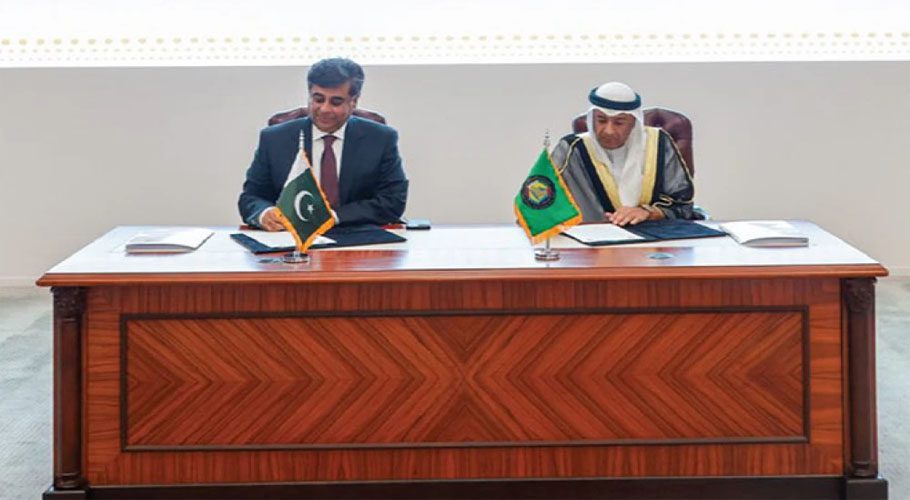 Pakistan and the Gulf Cooperation Council (GCC) "initialized" a free trade agreement, the GCC said Friday on messaging platform X.
The agreement was signed by GCC Secretary-General Jasem al-Budaiwi and Pakistani Trade Minister Gohar Ejaz.
Al Budaiwi said the historic economic agreement represents an "important turning point" in cooperation and would contribute to growth and prosperity in a way that serves the common interests of both sides, GCC said in a statement.
Al Budaiwi also stressed that GCC is moving forward with the file of free trade with other countries, the statement added.
معالي الأمين العام لـ #مجلس_التعاون : اتفاقية الأحرف الأولى للتجارة الحرة بين #مجلس_التعاون وجمهورية #باكستان الإسلامية تأتي إدراكًا من دول المجلس بأهمية تعزيز العلاقات التجارية والتعاون الاقتصادي مع الدول والتكتلات الدولية.https://t.co/jojaKJRJkk#مجلس_التعاون#باكستان pic.twitter.com/H6C4g0F0CS

— مجلس التعاون (@GCCSG) September 28, 2023
The two leaders said that the agreement would further boost trade activities between Pakistan and the Arab countries.
It is pertinent to mention here that Pakistan and the GCC signed a framework agreement to discuss the free trade pact in August 2004, but only a few rounds of talks took place.
The two sides resumed the negotiations in 2021.