Pakistan returns $1 billion of Saudi Arabia's soft loan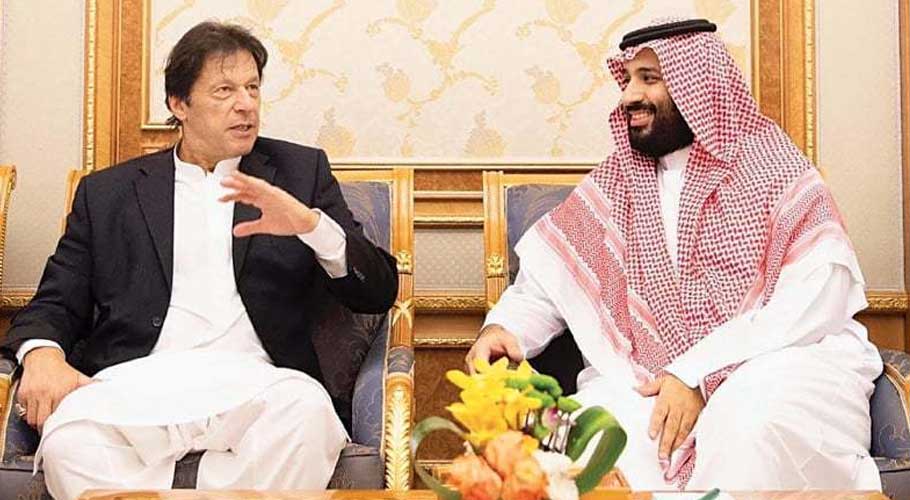 (REUTERS): Pakistan has returned $1 billion to Saudi Arabia as the second instalment of a $3 billion soft loan after Beijing agreed to provide a $1 billion financing line to Islamabad.
This is the second time China has come to Pakistan's rescue to repay the Saudi debt. Earlier this year, Islamabad repaid $1 billion to KSA in the first quarter of the current fiscal year.
With the latest repayment, Pakistan has so far repaid $2 billion out of the total $3 billion debt. Islamabad had paid a mark up of over 3 percent on the SAFE deposit. Saudi Arabia gave Pakistan a $3 billion loan and a $3.2 billion oil credit facility in late 2018.
Analysts said that it is unusual for Riyadh to press for the return of money. However, relations have been strained lately between Pakistan and Saudi Arabia, when Foreign Minister Shah Mehmood Qureshi asked Saudi Arabia-led Organisation of Islamic Cooperation (OIC) to stop dilly-dallying on the convening of a meeting of its Council of Foreign Ministers (CFM) on Kashmir.
With the $1 billion flowing out, Pakistan – which has $13.3 billion in central bank foreign reserves – could face a balance of payments issue after clearing the next Saudi instalment.
A finance ministry official said that the SBP was already in talks with Chinese commercial banks. "We've sent $1 billion to Saudi Arabia," he said. Another $1 billion will be repaid to Riyadh next month, he said.