Pakistan reports 404 new COVID-19 cases, six deaths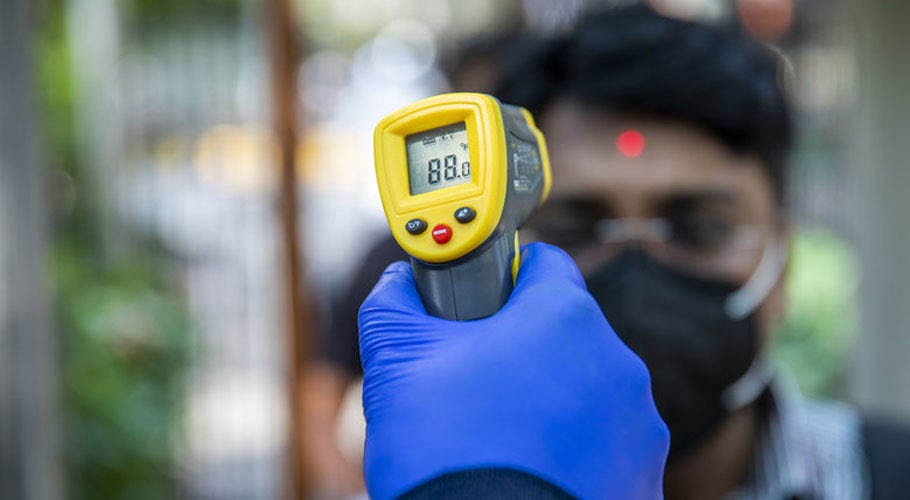 ISLAMABAD: The coronavirus has claimed six more lives in Pakistan and brought the total number of deaths from the virus to 6,389.
According to the latest figures released by the National Command and Operations Center, 404 new cases of coronavirus have been reported in the country, bringing the total number to 302,424.
In Pakistan, 290,261 coronavirus victims have recovered and the number of active cases has come down to 5,774. In the last 24 hours, 27,277 tests have been done on the virus and a total of 2,995,890 tests have been done on coronavirus across the country.
The number of coronavirus cases in Sindh has reached 132,250, 97,817 cases have been reported in Punjab, 37,089 in Khyber Pakhtunkhwa, 13,621 in Balochistan, 15,962 in Islamabad, 2,426 in Azad Jammu and Kashmir, and 3,269 in Gilgit-Baltistan.
Read more: WHO reports record daily increase in new coronavirus cases
The coronavirus has killed 2,220 people in Punjab and 2,445 in Sindh, while the death toll in Khyber Pakhtunkhwa has risen to 1,257, Islamabad to 178, Balochistan to 145, Gilgit-Baltistan to 78, and Azad Kashmir to 66.
According to the government, the graph of coronavirus cases in Pakistan is constantly coming down but the threat is not over yet. One 153 deaths were reported in June but the graph has been falling sharply.