Pakistan, Kazakhstan commit to promote tourism, trade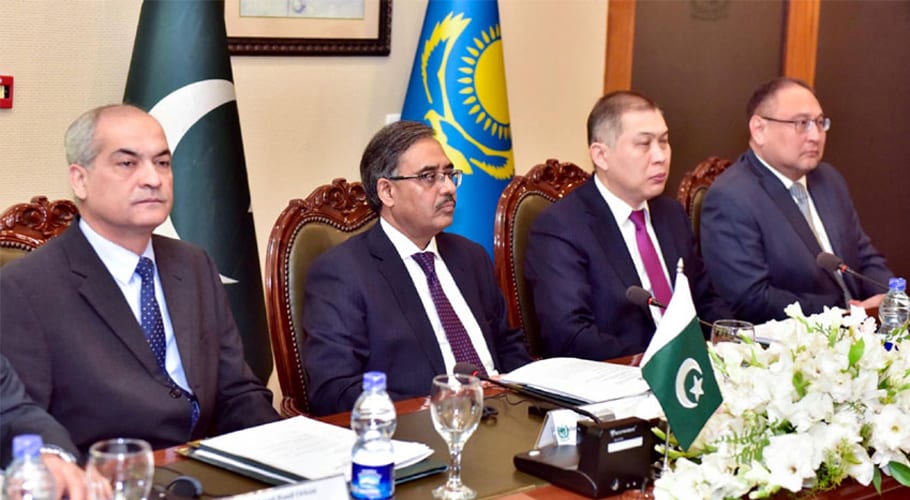 ISLAMABAD: Foreign Secretary Sohail Mahmood has said that Pakistan and Kazakhstan have long and brotherly relations and both the countries are devoted to supporting tourism, trade and investment with each other.
He made the remarks during the 9th Session of Pakistan-Kazakhstan Inter-governmental Economic Joint Commission here.
Sohail Mahmood said Pakistan has taken solid measures to encourage a business-friendly atmosphere and investment avenues for Kazakhstan and other countries.
He said both the countries could take advantage of assistance in the various fields, including energy, mineral resources, tourism and others. He said governments were responsible to help the connectivity between countries while it was the role of participants to explore new avenues.
While appreciating Pakistan's efforts in various fields Deputy Foreign Minister Shakhrat Nuryshev said that Kazakhstan desires to take advantage of Pakistan's experience in different fields.
He said the government of Kazakhstan keen on Pakistan's collaboration in health, pharmaceutical, communication, and energy sectors. Both the officials agreed for the timely completion of agriculture and tourism agreements between the countries.
He said that his country was keen to promote bilateral trade with Pakistan as Pakistan has great potential to do trade in several sectors.