PAF releases song on second anniversary of Operation Swift Retort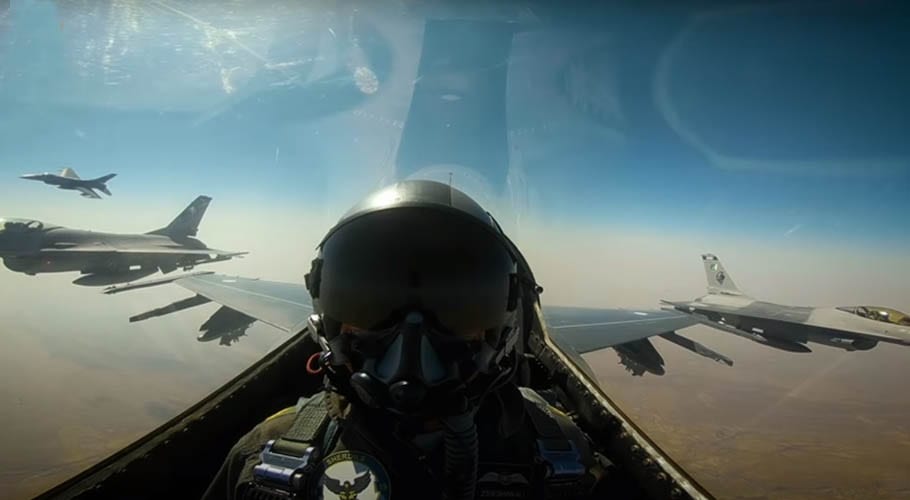 ISLAMABAD: Pakistan Air Force is celebrating 'Surprise Day' on the occasion of the second anniversary of Operation Swift Retort to pay tribute to valiant force for their brave defence of the motherland responding to Indian Air Force violation of its sovereign territories on this day in 2019.
The celebration ceremony of Surprise Day will be held at PAF Headquarters in Islamabad. The Operation Swift Retort was a rapid response to the purported Indian Air Force strike in Balakot that violated Pakistan's airspace.
To commemorate the occasion, the Directorate General Public Relations (Air Force) released a new national song, 'Sadaa-i-Pakistan', that pays tribute to all the brave sons of the soil who took on the enemy in the skies in 2019.
The song has been written by Shahzad Nayar and sung by Ali Hamza of the rock band Noori. The song was shot by renowned director Zohaib Qazi. 
PAF exhibited supreme professionalism and shot down two Indian fighter jets including a MiG-21 Bison whose pilot Wing Commander Abhinandan Varthaman was caught by Pakistan Army after his safe ejection and falling into the Pakistani territory. He was later released as a gesture of peace and goodwill by the Pakistan government.
Foreign Office Spokesperson Zahid Hafeez Chaudhri has said the armed forces of Pakistan are fully capable to give a befitting response to any eventuality.
Responding to a question during his weekly news briefing in Islamabad, he said Pakistan's response to Indian aggression on Balakot was firm and responsible. The spokesperson said Pakistan reiterates national resolve that aggressors will be met with same response in case of any misadventure.
He said there is no change in Pakistan's long-held and principled position on the issue of Jammu and Kashmir. He said Kashmir dispute should be resolved in a peaceful manner as enshrined in the UN Security Council Resolutions and as per the wishes of the people of Kashmir.