Opening ceremony of 1st Chief of Naval Staff Sailing Regatta held in Karachi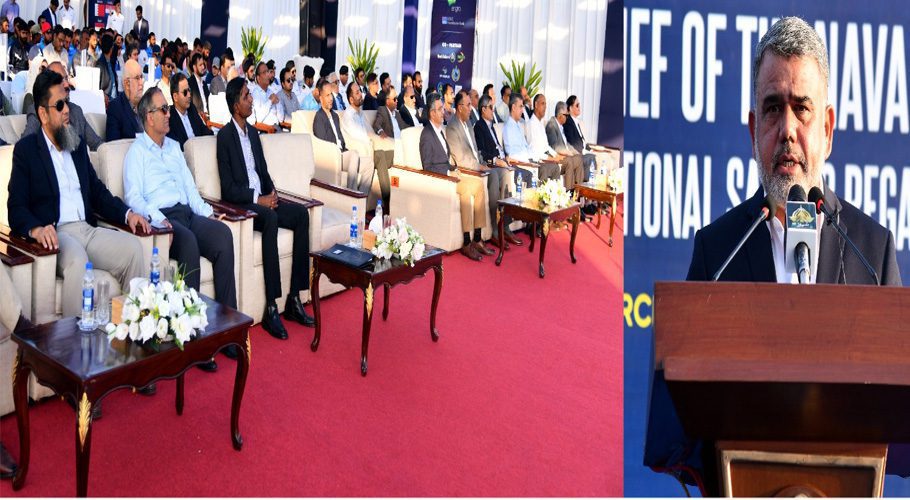 Karachi:  The first Chief of the Naval Staff International Sailing Regatta 2023 commenced at Karachi. President Pakistan Sailing Federation Rear Admiral Muhammad Saleem graced the opening ceremony at PN Aquatic Club, Karachi as Chief Guest. The sailing championship is the 1st of its kind in Pakistan with number of international players participating in the event.
The objective of the competition is to foster water sports culture by bringing together sailors from both national and foreign countries. The event aims to offer a platform for young Pakistani talents to train alongside some of the world's top sailors and gain sailing tactics from their experiences, thereby enhancing potential of national team for future participation in international events like Asian games, Olympics etc.
The competition is scheduled from 14-20 Mar 23 featuring races in various categories including Laser Standard, Laser 4.7, and Windsurfing categories. Sailors from various countries including Australia, Bahrain, Egypt, Malaysia, Oman, Singapore, Sri Lanka, and Thailand alongside Pakistani sailors will participate and demonstrate their skills by competing in various categories of the competition in waters of Karachi.
The opening Ceremony was attended by various serving and retired officers, civil dignitaries, organizers, sponsors, sportsmen and media fraternity.