Nicolas Cage to star as Nicolas Cage in film about Nicolas Cage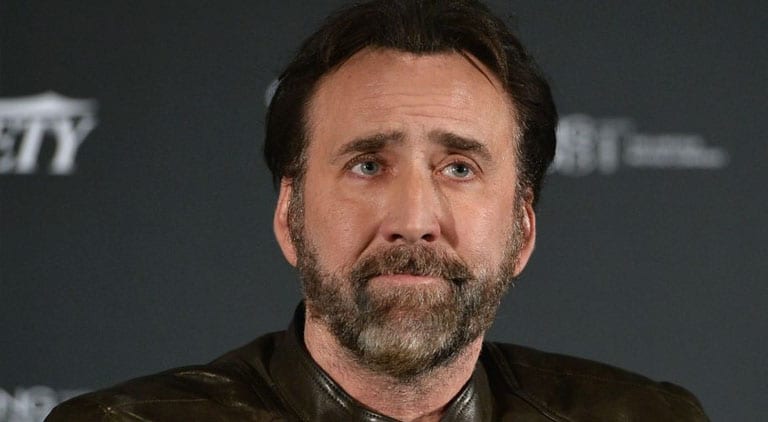 LOS ANGELES: Nicolas Cage is reportedly in talks to play himself in a film about him trying to land a role in a new Quentin Tarantino movie.
The meta-sounding film, titled Unbearable Weight of Massive Talent, is undergoing final negotiations to be picked up by Lionsgate, according to The Hollywood Reporter.
Tom Gormican and Kevin Etten, creators of the paranormal-investigators TV comedy 'Ghosted', are behind the script, with Gormican lined up to direct.
READ MORE: First R-rated movie 'Joker' to earn over $1 bn at global box office
Nicolas Cage has spent the last several years knocking out one low-budget film after another, but could be back now as he finds himself playinh one of the Hollywood's most iconic characters: Nicolas Cage himself.
In the film, Cage apparently talks to an egotistical 1990s version of himself, who mocks his future self for not being famous, as well as for making too many low-budget films.

Cage's character is also trying to deal with a considerable level of debt, so he agrees to make an appearance at the birthday party of a Mexican drug cartel member, who wants Cage to see a film script he's written.
According to the plot description, he has to "become a version of some of his most iconic and beloved characters in order to extricate himself from an increasingly dangerous situation".
During all this, Cage also has to try and keep his teenage daughter happy. There is currently no indication as to whether other actors are being considered for the role of Nicolas Cage, other than Nicolas Cage himself.

The idea recalls the surreal comedy Being John Malkovich, written by Charlie Kaufman and directed by Spike Jonze, in which a puppeteer played by John Cusack discovers a portal that takes him inside Malkovich's head.
Cage himself starred in a similarly tricksy project, the 2002 release Adaptation, in which he played a version of Kaufman and his non-existent twin brother as he wrestled with a screenplay adaptation of Susan Orlean's 'The Orchid Thief'.