Netizens in fits after Saba Qamar's 'bold' blue attire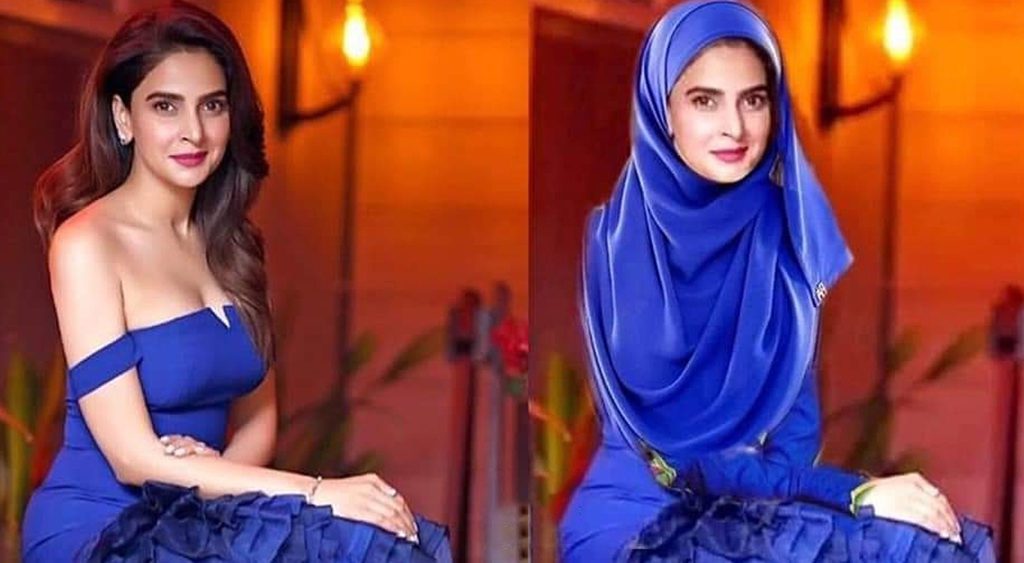 Recently star Saba Qamar turned 37 which became a major problem for social media users, not because of her age but her donning a bold blue off-shoulder dress; looks like it triggered a lot of people.
There is no denial when it comes to creativity, Pakistanis are the expertise of new ideas. Saba Qamar celebrated her birthday in Lahore on Sunday, with few friends and family members around her, she looked ravishing in her dress.
However, social media users not only edited her pictures but also made a meme on her snaps and replaced Saba Qamar with Saba 'Cover'.  Someone used photoshop skills to use to cover the actress with tights and a scarf of the same colour as her outfit. Let's have a look:
Saba qamar finally accepted Islam pic.twitter.com/WhCt8kOuhD

— Shoaib Sheikh (@Shoaib97108302) April 6, 2021
Which one looks batter

Saba Qamar Saba Cover pic.twitter.com/RnnR3xlpOE

— Arbaz Niazi 🔥 (@Iam_ArbazRaees) April 6, 2021
Nothing,Just Saba qamar chilling at her 37th birthday. pic.twitter.com/otpglts5zF

— Ayesha Naeem (@Itsaisha99) April 6, 2021
Problem solved ✅ Some one edited this picture of Saba Qamar so that people don't find it vulgar 😂 pic.twitter.com/7spHKqMceA

— Sarmad Cheema (@Paindoooooooo) April 6, 2021
Surprisingly, Saba Qamar enjoyed the memes and the comments made on it as well. "Hilarious," she wrote as she shared the edited photo to her Instagram story.