Nearly 10% of Iranian lawmakers infected with coronavirus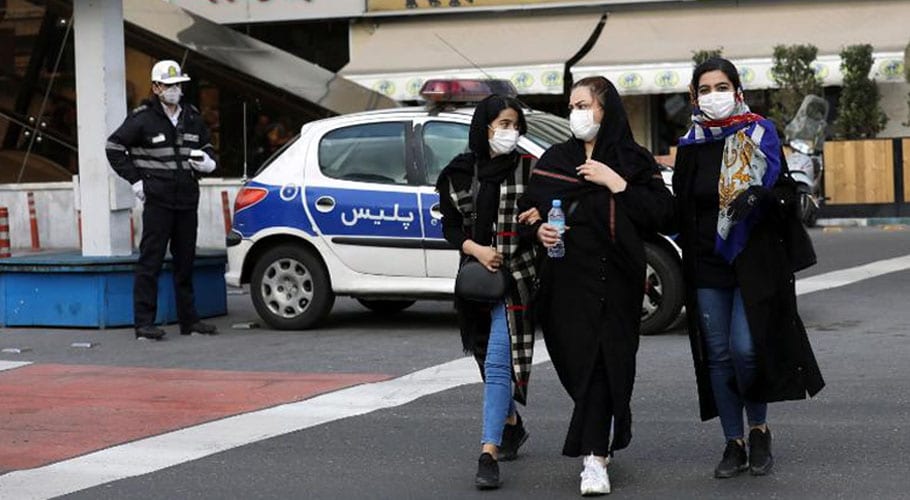 TEHRAN: Nearly ten percent of Iranian lawmakers have been infected with the coronavirus, Iranian state media reported, as the country descended into chaos with the government seemingly incapable of handling the scale of the crisis.
The country is accused of concealing information about the virus and struggles to contain an outbreak that has hit the highest levels of government and has gone as far as to threaten the death penalty against those hoarding necessary materials or equipment.
Iranian media reported that 23 members of parliament now have the virus, including the head of the country's emergency services. Mohammad Mirmohammadi, a close confidante and adviser to Iran's Supreme Leader Ayatollah Ali Khamenei, died of coronavirus on Monday. The virus has also killed Iran's former ambassador to the Vatican, as well as a recently elected member of parliament.
"These people have a close relationship with the people and they carry different viruses from different parts of the country, which may create a new virus, so we recommend the lawmakers to cut off their relationship with the public for now," lawmaker Abdolreza Mesri told Iranian state TV.
The parliament has been suspended indefinitely and lawmakers have been asked to stop meeting with the public.The virus has killed 92 people in Iran and there are 2,922 confirmed cases.
Last week Iran downplayed the number of infections and also dismissed a media report claiming said the death toll from coronavirus in Iran was actually 210.
At least seven Iranian officials, including Vice President Masoumeh Ebtekar, have tested positive for coronavirus. Iran's deputy health minister and head of the task force on coronavirus, Iraj Harirchi, has also tested positive. He was filmed coughing and repeatedly wiping his forehead while briefing on the virus.
Iran's outbreak has been traced to the holy city of Qom and religious leaders have been reluctant to close Islamic shrines or to quarantine the area. Iran has also temporarily released 54,000 prisoners to combat the spread of COVID-19.
Khamenei put Iran's armed forces on alert after authorities previously announced the military would be mobilised but didn't specify how the armed forced would help confront the virus. 
Secretary of State Mike Pompeo revealed during a House Foreign Affairs Committee hearing that the US has offered assistance to Iran. Pompeo said that the US had also made it clear to other countries that the Trump administration would not sanction humanitarian assistance to Iran.
Pompeo said that Iran's healthcare infrastructure "is not robust" and its leaders have not been transparent about the scope of the outbreak. "I am very concerned that … (they are ) not sharing information," he told the committee.
World Health Organization's director-general has said the global body has its "own mechanism" for verifying information and that it has not noticed problems with Iran's reported virus figures.