Nation marks 14th anniversary of 2005 earthquake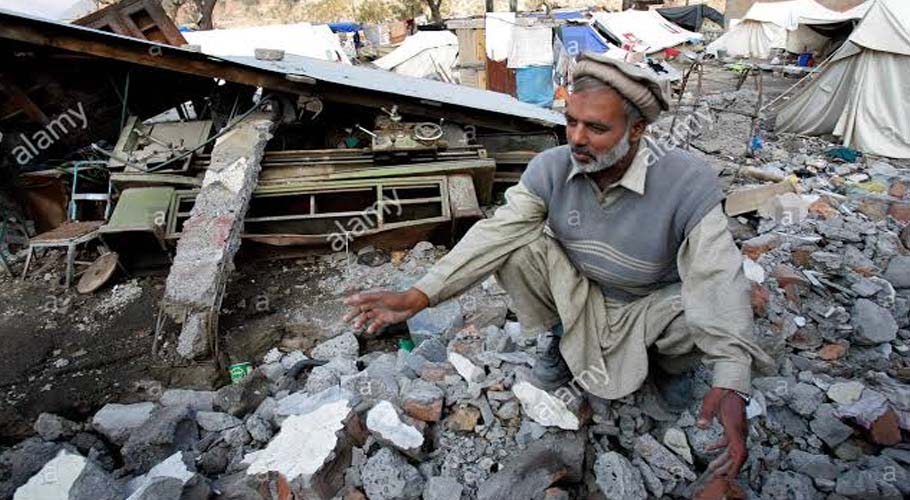 MUZAFFARABAD: Nation observes the 14th anniversary of victims of deadly earthquake of 8th October 2005 including Azad Jammu and Kashmir (AJ&K).
Prime Minister Imran Khan also paid homage to the victims of earthquake victims of 2005.
Prime Minister said in a message, "Pakistan at the same time is committed to fulfilling its responsibilities mandated under regional and global frameworks on the Disaster Risk Reduction to which we are a signatory"
The prime minister said that today, on the commemoration of the 14th year of the tragic earthquake of 2005, he would like to express his deepest condolences to the families of victims who lost their loved ones in the unfortunate earthquake.
It was Saturday morning when the 7.6 magnitude earthquake jolted Azad Kashmir and parts of Khyber Pakhtunkhwa.
Muzaffarabad, the regional capital, was ground-zero in the catastrophic temblor. The city and the entire region to Balakot were left virtually unrecognizable when the earth stopped shaking leaving over 80,000 people dead and thousands injured.
Besides the death of over 80,000 people, more than 100,000 people were injured in the quake, which also destroyed villages, roads, schools, hospitals, bridges and caused massive land sliding in the most affected areas.
In Islamabad, as many as 73 people were killed and 100 others injured in the temblor that brought down Margalla Towers in a matter of seconds because of design faults than the might of the quake that measured 7.6 on the Richter scale.