Nabil Gabol claims govt exaggerating deaths to get WHO grants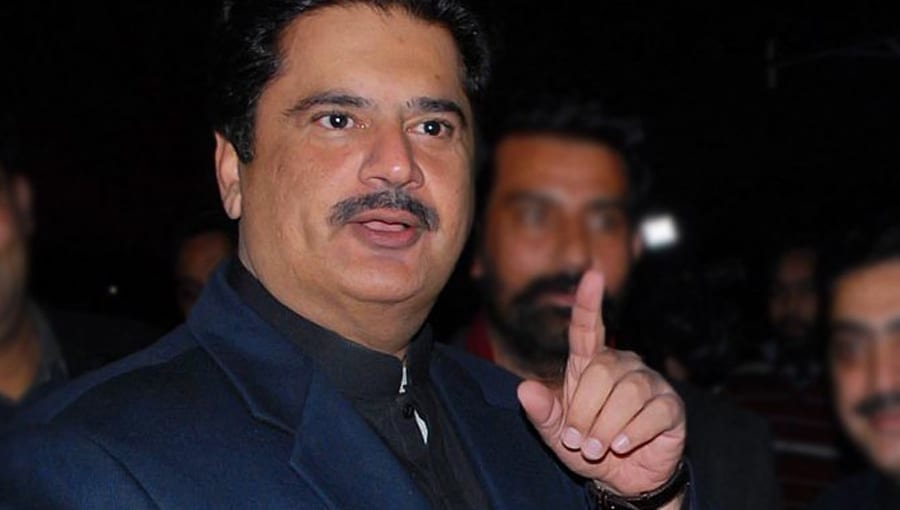 KARACHI: Pakistan Peoples Party (PPP) leader Nabil Gabol has claimed that the government was exaggerating the death toll from the new coronavirus to receive compensation from the global health agency.
Speaking during an interview with a private TV channel, Gabol said the government was faking coronavirus deaths because it signed an agreement with World Health Organisation (WHO) under which the affected family would receive $3,000 per casualty from the health body.
"Those who died from kidney issues and heart attack are also being counted in coronavirus death toll. This is happening because the affected family will get $3,000 from WHO," he said.
He even went on to say that WHO has signed the agreement with all the coronavirus-hit countries not only with Pakistan. The PPP leader has received stiff criticism for the erroneous claim and spreading the conspiracy theory.
Earlier, Pakistan Tehreek-e-Insaf (PTI) leader Khurram Sherzaman had alleged that PPP-led government in Sindh was manipulating the COVID-19 death toll of the province. "No other place in the world has been damaged by the coronavirus like Sindh due to the Sindh government," Zaman had said.
These remarks were denounced by Minister for Planning Asad Umar who termed the statement by Khurram Sherzaman about exaggerated coronavirus figures in Sindh as 'irresponsible'.
Talking to a news channel on Saturday, Umar said the policy decisions that were taken at the National Command and Operations Centre (NCOC), the government's nerve centre on coronavirus, and were mostly based on the national death toll.
"Khurram Sher Zaman's statement about exaggerated figures in Sindh was irresponsible," the minister said. "We are paying a heavy price to contain the spread of the virus."
Pakistan has recorded 34,336 cases so far, making it 18th in the list of affected countries. The deadly coronavirus has claimed 737 lives in Pakistan, while 8,812 patients have recovered successfully and have been discharged from the hospitals.