NA forms committee for repatriation of overseas Pakistanis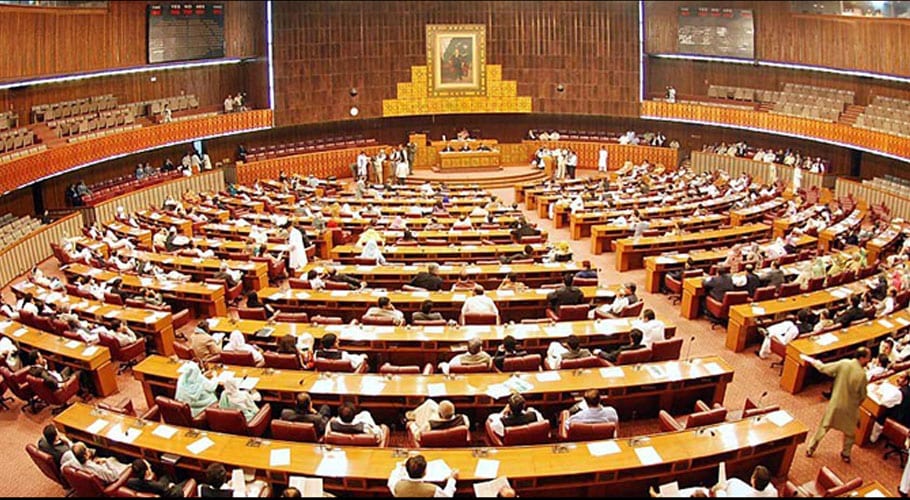 ISLAMABAD: The National Assembly has formed a committee for the repatriation of Pakistani expatriates stranded in different countries due to the COVID-19 pandemic.
According to a statement issued by the NA Secretariat on Friday, the committee has been formed under the instruction of NA Speaker Asad Qaiser and will consist of members from both the treasury and opposition benches.
The main purpose of the committee is to coordinate with the Ministry of Foreign Affairs, and the Ministry of Overseas Pakistanis and Human Resource Development, to facilitate and ensure the return of expatriates, the statement read.
It added the committee will also be in touch with overseas Pakistanis, who have been facing difficulties such as unemployment due to the COVID-19 outbreak.
Pakistani Missions in various countries across the globe will be in coordination with the committee as well for the smooth repatriation of the stranded expatriates.
In addition, officials of the NA secretariat will provide help to the committee for the completion of its assigned task.
The constitution of the committee has been appreciated by both sides of the aisle in the National Assembly.
The initiative was undertaken in response to MNAs who had been concerned by the demands from their constituents who are currently stranded overseas.
On June 3, Special Assistant to the Prime Minister on National Security Dr Moeed Yusuf had said the testing of symptomatic overseas Pakistanis repatriating from abroad had been expedited to cater maximum people without any impediment.
In a statement had issued on Wednesday, the SAPM Moeed Yusuf had announced the new policy for overseas Pakistanis coming back to the country.
He said, "By June 10, around 20,000 overseas passengers will be repatriated where the number comprises more 10,000 passengers to be repatriated as compared to the previous phase.
He went on to mention that the overseas passengers would be sent home for self-quarantine without waiting for test results and would be included in the track and trace system.
The provincial government would take steps to ensure the health and safety of passengers and the public, he added.