My father is alive and healthy but we don't stay connected: Hania Aamir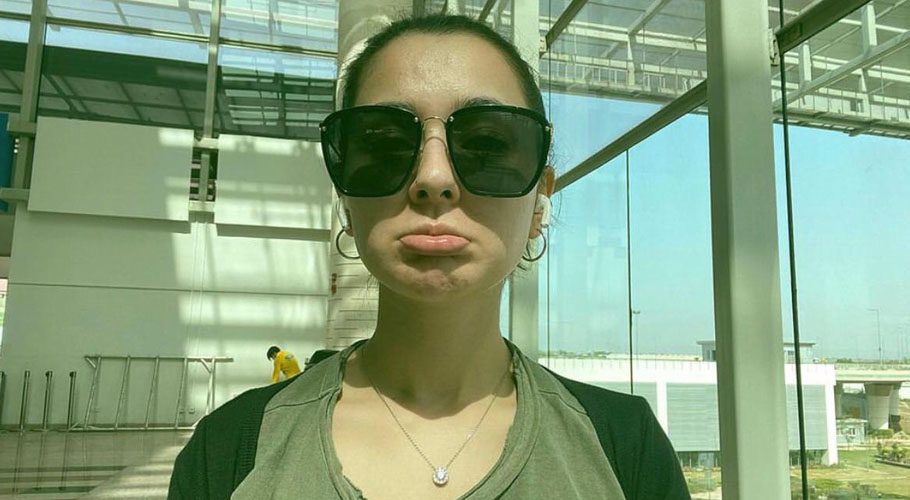 Actress Hania Aamir has opened up about her relationship with her father that she is not on speaking terms with him.
In two-minute video uploaded on Instagram on Sunday, the Ishqiya actress can be seen speaking about her father, "My father is alive, he is well and healthy," she said. "But we have personal reasons and we don't stay connected."
View this post on Instagram
She shared that she does love her father and cannot imagine him not being in this world anymore. "I don't feel the best on Father's Day," she added. The actress said that it is alright to not feel okay if people have complicated relationships with their parents.
Moreover, Hania Aamir is all set to hit the screen this Eid with influencer Momin Saqib in Shazia Wajahat's telefilm 'Dil Ke Chor'. However, no further details have been disclosed yet.
Read more: Hania Aamir and Momin Saqib set to share a screen in 'Dil Kay Chor'
Besides Aamir and Saqib, the upcoming telefilm also features Rubina Ashraf and Hina Dilpazeer. On April 26, Shazia Wajahat dropped a hint about the telefilm but she did not reveal the name of the project. While sharing the pictures with Hania and Momin Saqib, he captioned: "Something exciting coming soon".