Minister of Railway suggests a deal in making with Sharifs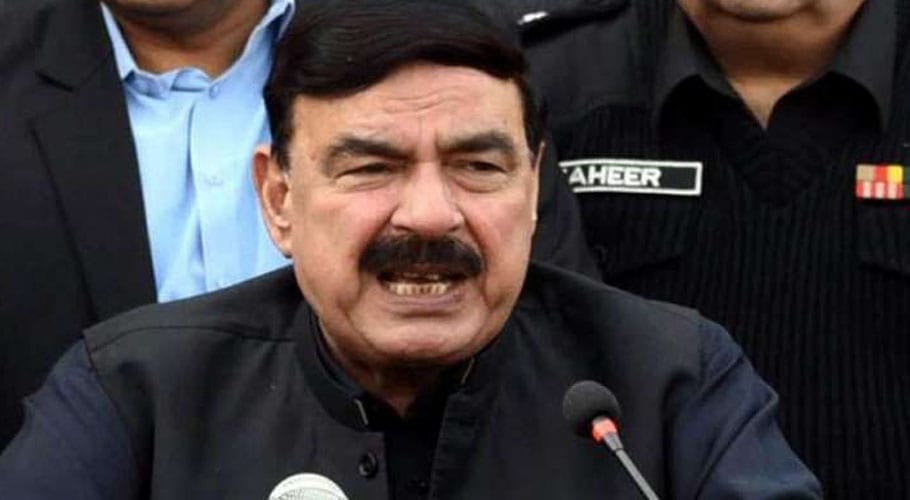 LAHORE: 

Railways 

Minister

Sheikh

Rashid 

Ahmed 

on 

Saturday 

fueled 

speculation 

about

a 

probable 

"deal" 

involving 

the 

Sharif 

family.
The minister said that Pakistan Muslim League Nawaz (PMLN) President Shehbaz Sharif was trying to "settle things with powers that be" although former Prime Minister Nawaz Sharif seemed to be "as stubborn as before" 
The PML N administration swiftly rejected the claims and said that whenever Pakistan Tehreek e Insaf and its allies felt that former premier could be relieved by the court they initiate with declaring an agreement is taking place.
Sheikh Rashid was addressing a press conference in Lahore when the Minister for Railways said, "The policy of Shahbaz Sharif is being tested, as he strongly supports a successful dialog in the context  of an agreement.But Nawaz Sharif Sahib seems adamant … On the other hand, Shahbaz is flexible and  does his best in this respect."
Mr Ahmad said those who plundered the nation must understand that even in London they could be arrested and extradited back to Pakistan.
He accused the Former Prime Minister of discussing "important issues" with Indian Prime Minister Narendra Modi during later's visit to Jati Umra.
"Before Nawaz, [former prime minister] Zafarullah Jamali too held one-to-one talks with the United States [leader]. And president Pervez Musharraf called me, asking me who had arranged the talks. I told Gen Musharraf neither me nor then foreign minister [Khurshid] Kasuri were present at the talks. This was the cause of Mr Jamali's removal," Mr Ahmed claimed.
PML N administration has declined any deal in making by saying, "The PTI government now sees relief for Mr Sharif as a writing on the wall because of the judge's confession and his controversial decision. That's why its ministers and advisers have started talking about a deal".