Meghan Markle appears first time in public since Royal Exit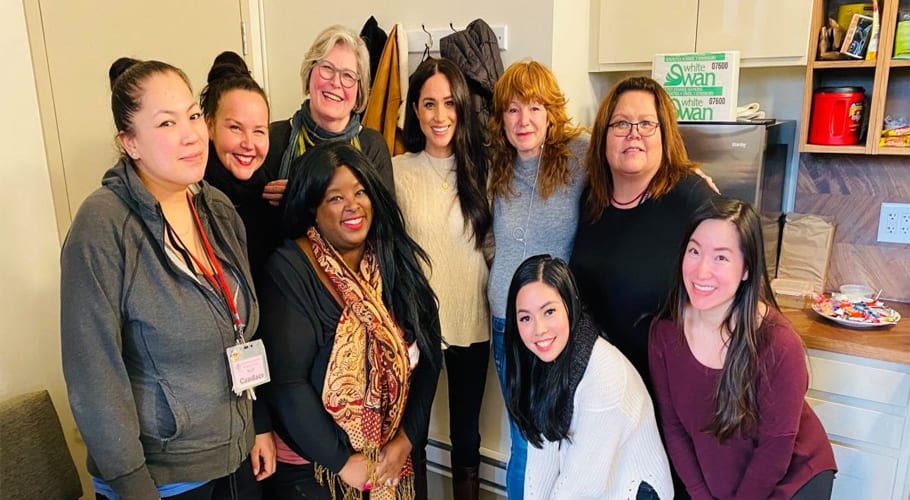 CANADA: Prince Harry's wife Meghan has attended a Vancouver women's shelter, her first public appearance since the couple's controversial decision to pursue greater freedom from the British monarchy by staying part-time in Canada.
On Wednesday the Duchess of Sussex attended the Downtown Eastside Women's Center and interacted with the staff there. The center is a non-profit organization that supports women fleeing violence, struggling with homelessness or living in poverty, delivering regular hot meals, childcare, clothes, baths, toiletries and more, supporting around 500 women a day.
READ MORE: WHO informs hospitals worldwide on spread of China coronavirus
The center was busy on a dark, unusually snowy day, as people from various ethnic backgrounds and all ages gathered in their main hall, all wrapped in their jackets, many sat around tables and on sofas sipping hot drinks, using their mobile, talking and warming up. Markle met with the director and a group of local employees to address the challenges facing people in the area.
The center's acting executive director Kate Gibson said, "Meghan was very involved in what is happening to women in this culture,  who as we all recognize, are disadvantaged individuals who have encountered numerous struggles and challenges to their well-being."