Main suspect of Daska's polling bloodbath arrested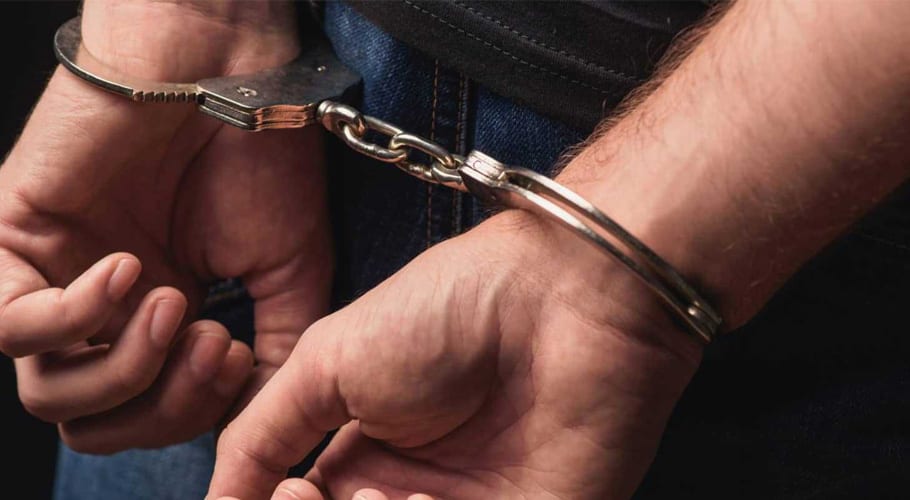 SIALKOT: The district police have arrested the main accused in the killing of two persons during the NA-75 by-election in Daska, a police spokesperson said on Sunday night.  
Sialkot District Police Officer (DPO) Hassan Asad Alvi told reporters that the main accused Hamza Butt and his two other accomplices Khalid and Javaid had killed two political workers during polling in the Daska constituency.
The DPO further said that the remaining two accused – Khalid and Javaid – would also be arrested soon. The First Information Report (FIR) of firing at the polling station was registered on February 19 at Bambanwala Police Station.
Earlier on Friday, at least two people were killed and three others injured in the firing incident. One of the victims was reportedly a member of the ruling PTI while the other belonged to the PML-N. A PTI polling agent was also among the injured, according to eyewitnesses and local media.
Punjab Chief Minister Usman Buzdar also took notice of the incident, saying that those involved in the shooting incident will be arrested as soon as possible and punished strictly according to the law.
Pakistan Muslim League-Nawaz (PML-N) Vice President Maryam Nawaz on Sunday demanded the Election Commission of Pakistan (ECP) to hold re-election in Sialkot's NA-75 constituency.
Maryam alleged that the results of 20 polling stations were changed after their "staff members were taken hostage". "It is incumbent upon the ECP to order re-election on all polling stations of [NA-75 constituency] and expose and register case against those found involved in rigging," she added.
Later on Sunday, leaders of the ruling Pakistan Tehreek-e-Insaf (PTI) claimed that they had won Friday's by-election in Sialkot's NA-75 constituency but will wait for official announcement of elections results by the ECP to celebrate their victory.
Information Minister Shibli Faraz claimed PML-N leader Rana Sanaullah was behind the firing incident during Friday's by-poll which claimed the lives of two people. The by-elections in NA-75 were held for the seat that fell vacant after the demise of PML-N MNA Sahibazada Syed Iftikharul Hassan Shah.