PML-N leader Miftah Ismail granted bail in LNG case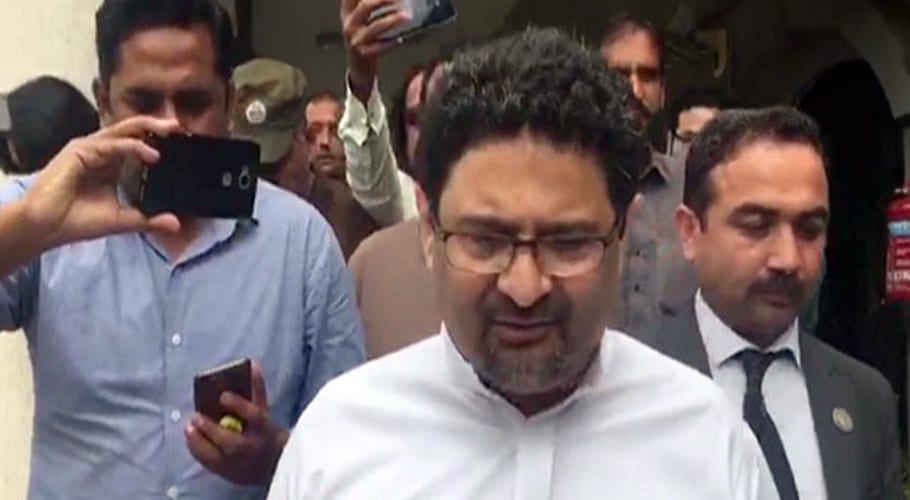 ISLAMABAD: The Islamabad High Court (IHC) has granted bail to former finance minister Miftah Ismail in the Liquefied Natural Gas (LNG) case and order his immediate release.
IHC Chief Justice Athar Minnallah and Justice Miangul Augrangzeb conducted the bail plea hearing of Miftah Ismail. The judge granted bail and ordered former finance minister to submit surety bonds worth Rs10 million.
Earlier in August, Ismail was arrested by the National Accountability Bureau (NAB) in relation to the LNG case.  Others accused in the case include former prime minister Shahid Khaqan Abbasi and former Pakistan State Oil (PSO) managing director Imran-ul-Haq.
Miftah Ismail contended that the grounds of his arrest were  inadequate to justify the continued his incarceration on  'concocted and cooked-up allegations'. Miftah's counsel said the anti-graft watchdog had failed to prove any loss to the national exchequer through any wrongdoing of his client.
Read more: Verdict reserved over Abbasi's plea for jail facilities
The petition stated that NAB had alleged the LNG terminal project was awarded fraudulently and at a higher cost but did not provide any evidence to prove the allegations.
The reference was filed against nine accused, including former premier Shahid Khaqan Abbasi also for misuse of power. The accused had benefitted a company amounting to Rs21 billion and the country would suffer a loss of Rs47 billion by 2029 due to the decision of the accused.