KSWB fails to clear choked gutters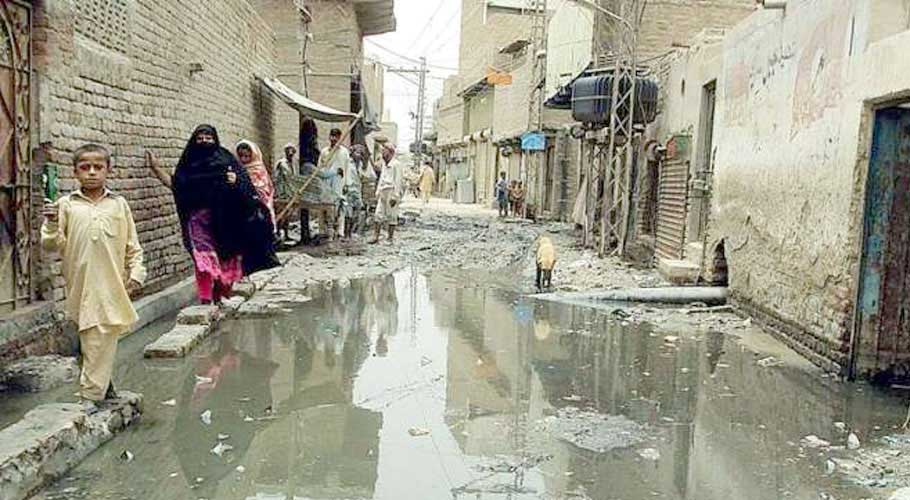 KARACHI: Filthy water gushing out from choked sewerage lines and gutters have created unhygienic conditions in several areas of the port city, while the concerned authorities have failed to address the issues.
According to details, Karachi Water and Sewerage Board (KWSB) has not taken any measures to clear the choked sewerage line, despite several applications filed by the residents of the affected areas.
Sources have revealed that the main gutter and sewerage lines have been expired due to which the gutters are continuously boiling in the areas.
Many feet of sewage water have accumulated on markets and major highways and gutters have boiled in the streets. The second reason is being declared incompetent Chief Engineer Sewerage.
Such dirty spots include Water Pump, Yousuf Plaza, UK Square, Cardiology Hospital Karachi, Hussainabad, Aliabad, Dastgir (Block 14, 15, and 2), a portion of M A Jinnah Road near government girls secondary school, Jacob lines, and a service road of Gulshan-i-Iqbal near Hassan Square.
The polluted environment, prevailing at these places, on the one hand, had been causing hardship to pedestrians. Communicable and vector diseases in Karachi are on the rise and one of the factors includes the overflowing gutters.