KP govt releases Rs20.357 to buy ancestral homes of Raj Kapoor, Dilip Kumar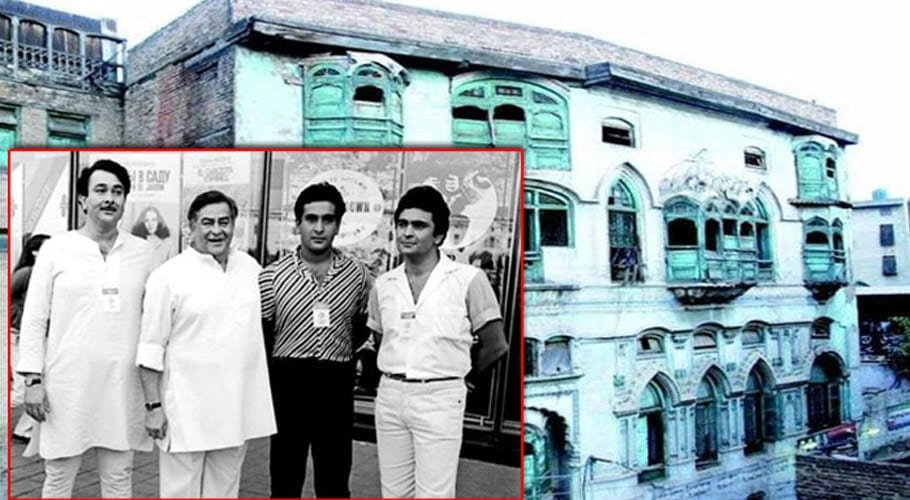 PESHAWAR: The Khyber Pakhtunkhwa government has released Rs 20.357 million to purchase the ancestral houses of legendary Bollywood actors Dilip Kumar and Raj Kapoor in Peshawar.
According to documents,  the directorate of archeology has transferred Rs 20.357 million in Deputy Commissioner's account to buy the homes located in Dhaki Dilgaran and Mohallah Khudadad near Qissa Khwani Bazaar.
Documents showed that the government released Rs8.56 million for the acquisition of Dilip Kumar's family home and Rs 15 million to purchase Kapoor's family home.
On January 2, Khyber Pakhtunkhwa Chief Minister Mehmood Khan formally approved the proposal, allowing the authorities concerned to purchase the ancestral houses.
The provincial government will turn the family houses of Bollywood legends Raj Kapoor and Dilip Kumar into a museum.
The move was made by the Peshawar district administration and the provincial archaeology department after the owners decided to demolish the historical buildings.
After the Partition in 1947, the Kapoor family members left Pakistan and moved to India. Since then, the ownership of the large house has been shifted several times. A few years back, the top floor of this enormous five-story haveli collapsed. But somehow 60 rooms survived and are now in good condition.
On the other hand, the provincial government has decided to restore the building of Victorian Memorial Hall to its original form under its Revival of Peshawar Project. In the past, the renovation and maintenance work greatly changed the original shape of the iconic building.
Director Archeology Dr Abdul Sumad talking to the media said, "With the help of World Bank a design is being finalized to preserve it in its original shape. The building itself is a landmark structure with historic significance not to mention the world-class treasures inside it, he added.