KMC overlooks seniority in appointment of Fire Brigade chief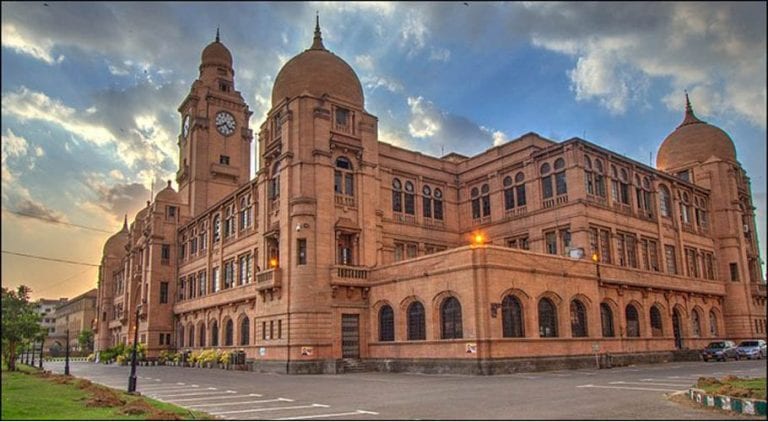 KARACHI: The Human Resource Management Department of the Karachi Municipal Corporation (KMC) has overlooked seniority and appointed a junior six-placed officer as head of Fire Brigade Department in violation of rules and regulations.
These illegal appointments continue under the approval of Mayor Waseem Akhtar and Municipal Commissioner Dr Saif-ur-Rehman. The top-ranked official Mobeen Ahmed was born on 17 August 1962 and joined the Fire Brigade on 4 February 1992, making him the senior most official but he was overlooked for the position.
The second-ranked Ishtiaq Ahmed was inducted on 11 February, 1992, third-ranked Saeedullah Khan on 30 May, 1994, while fourth-placed Tahseen Ahmed Siddiqui was hired on 28 November, 1997, followed by Mazhar Rafiq who joined the fire department on 21 November, 2002.
The previous chief of the Fire Brigade, Imtiaz Afzal, had been serving since the past three years but was removed after a petition was filed for being a junior officer and possessing a bogus degree.
The HR Department overlooked all these officers and released an order No. 1054 on April 10, appointing sixth-placed junior officer, Ghulam Fakhruddin, as the chief of the fire brigade. He joined the department on 26 November, 2002.
According to the notice, Fakhrudduin has given the charge to oversee the Fire Brigade Department due to the coronavirus pandemic. The practice of appointing permanently after being given the charge to look after the department is prevalent with the KMC and other departments.
Sources revealed that another officer Masood Alam, who is closely linked to the mayor is responsible for favouring the appointment of Fakhruddin. It is also revealed that Masood Alam holds a dual nationality and is involved in several corrupt practices within the municipality.