Khalid Maqbool holds PPP responsible for civic issues in Karachi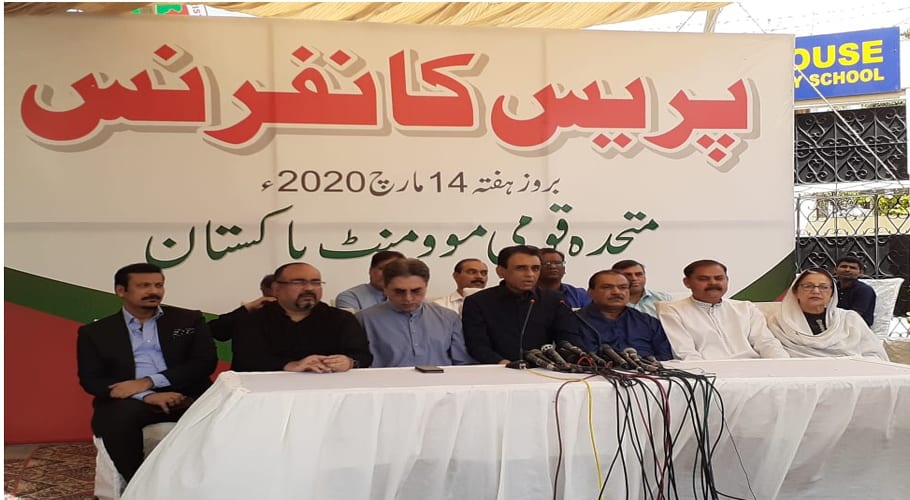 KARACHI: Muttahida Qaumi Movement Pakistan (MQM-P) Convener, Dr. Khalid Maqbool Siddiqui said on Saturday that the Pakistan Peoples Party (PPP) is responsible for the dismal state of affairs in Karachi.
 He said Sindh's urban areas have been the victim of economic terrorism for the last eleven years. He said the Sindh government has taken over all institutions including civic bodies.
While addressing a press conference with senior party leaders in Karachi Siddiqui alleged that PPP converted urban Sindh into villages through corruption. He said Hyderabad, Sukkur and other districts of the province were also badly affected by the imbalanced distribution of resources.
 He claimed that the Sindh Building Control Authority has allowed illegal constructions since its beginning. On this occasion, the senior politicians of MQM-P Khawaja Izhar Ul Hassan said that some people have a congenital hatred for the metropolis which they act out through their terrible decision making.
Izhar said that the tolerance of the citizens' threshold has been tested for far too long; adding that party workers await orders from the seniors and will start a process to surround the Chief Minister's House.
He recapped that the injustices by the PPP started from the years as the province was divided into two administrative units by the enforcement of the quota system.
He said through the Sindh Public Service Commission, PPP is trampling the merit and the rights of citizens. Izhar said that Pakistan Tehreek-e-Insaf's silence on issues of extreme importance in Sindh and raise a lot of questions.