Junaid Jamshed's third wife files lawsuit, brother rejects claims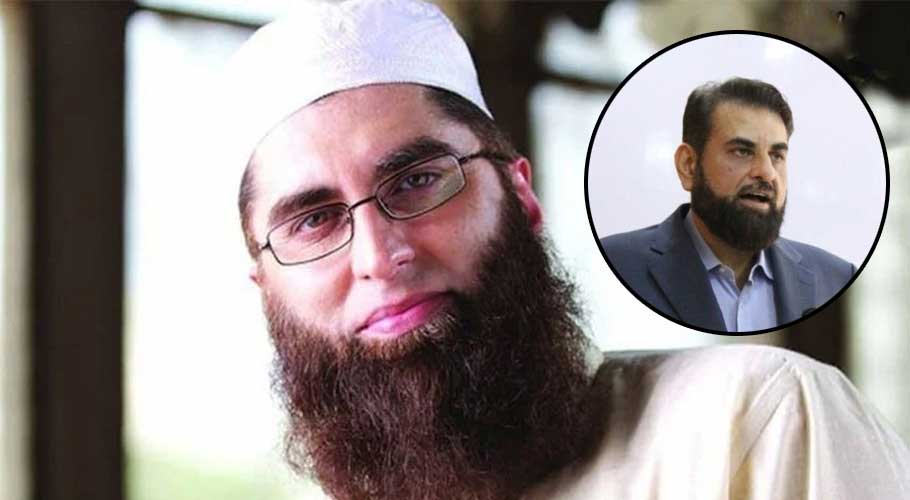 KARACHI: Singer-turned-preacher Junaid Jamshed's third wife, Razia Muzaffar, has filed a lawsuit at Sindh High Court (SHC), seeking her inheritance share as per the Muslim Laws.
According to details, plaintiff Raazia Muzaffar, a resident of Islamabad, submitted that she was the widow of Junaid Jamshed, who had married her on October 20, 2009, and bore her expenses till his death by sending money every month.
The plaintiff claimed that Junaid Jamshed's children from his first wife had obtained a succession certificate from the court by concealing the fact about her heirship. She further claimed that she was now being denied her due right of inheritance from her late spouse.
Razia Muzaffar also highlighted the details of moveable and immovable properties worth millions of rupees in her lawsuit. The plaintiff said that she had approached the court to revoke the letter of administration issued in favor of Junaid Jamshed's children from his first wife. In her lawsuit, Raazia Muzaffar requested the court to grant her the share of the inheritance.  
'Junaid's brother rejects claims'
Meanwhile, Junaid Jamshed's brother, Humayun Jamshed, has rejected the claims of Raazia Muzaffar. When contacted by M.M News, Humayun Jamshed informed that Rs. 80,000 is being regularly transferred from J.'s account, managed by business partner Sohail Hamid Khan, to Razia Muzaffar.
Humayun Jamshed said that Sohail Hamid Khan had confirmed the transfer of the money. Junaid Jamshed's brother has claimed that he also has all the evidence of money transfer. He also said that Junaid Jamshed had divorced Raazia Muzaffar in his life and informed him in this regard.
"As far as the property is concerned, the case is still pending in court, nothing can happen until the Court gives any decision," Junaid's brother added. He also said that Razia Muzaffar had filed the lawsuit suddenly without having any differences.
Junaid's brother said, "If Raazia Muzaffar can prove that Junaid's Jamshed had not given divorce to her, so we are ready to give them their inheritance share in accordance with the legal requirements."
At least 42 people, including Junaid Jamshed and his second wife, lost their lives when a Pakistan International Airlines' ATR crashed near Havelian on December 7, 2016.