Judicial remand of Talpur, Zardari extended till Sept 19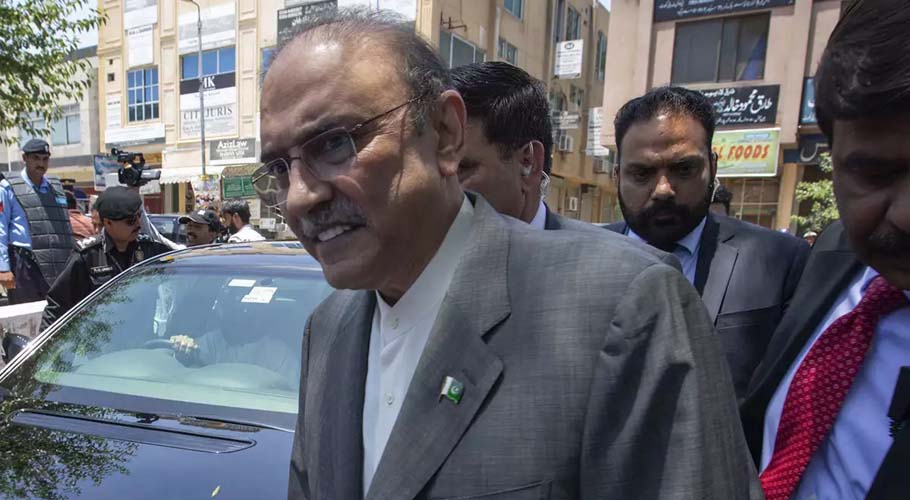 ISLAMABAD:  Accountability Court extended the judicial remand of Pakistan People's Party (PPP) Co-Chairman Asif Ali Zardari and his sister Faryal Talpur till Sept 19 in the money laundering and Park Lane references on Thursday.
Justice Raja Jawad Abbas led the hearing of the references as Co-Chairman Asif Ali Zardari and his sister Faryal Talpur were produced in the court amid strict security arrangements.
The judge commented that the other concerned judge has been hearing the cases and he would continue with the proceedings. Meanwhile, the court marked their presence and postponed the hearing without moving any further with the references.
The public was denied entry during the hearing hours as a heavy contingent of security personnel was deployed outside court's premises.
On the other hand, Zardari lost his temper with security personnel who were escorting him and Talpur out of the accountability court following the hearing.
A TV footage showed the PPP co-chairman displaying his anger while holding a stick in his hand, asking the policemen to clear the way for his sister in a rather crowded court building.
Asif Ali Zardari's daughter Asifa Ali Zardari was also present in the court during the hearing.
The PPP co-chairperson was arrested on June 10 for his alleged involvement in the money laundering case. Talpur was arrested after four days. They are being investigated in the Park Lane case too.
The money laundering case refers to the embezzlement of Rs4.4 billion. NAB has accused Zardari and Talpur of owning shares of the Zardari Group, a company that received some of the embezzled funds.
The Park Lane Estate, on the other hand, is a Karachi-based real estate firm. The anti-corruption body had initiated an inquiry against Zardari and his son, Bilawal Bhutto Zardari, on charges that they illegally transferred forest land to the firm in collaboration with some government officials.