JI to hold sit-ins across country against inflation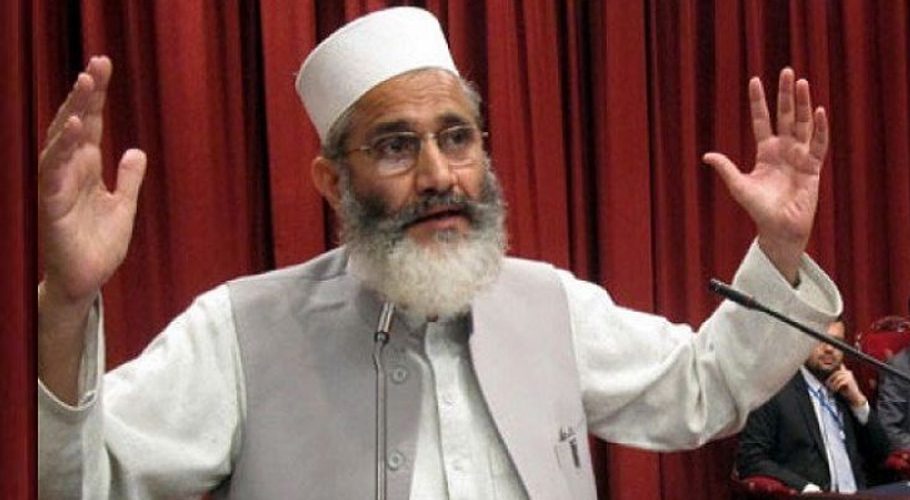 Jamaat-e-Islami (JI) chief Siraj-ul-Haq announced on Sunday that his party would stage sit-ins in big cities from Monday to protest against the soaring inflation and the government's policies under the International Monetary Fund (IMF).
As per details, the JI chief said that JI would also call for a wheel jam strike if the government did not reduce the prices of petrol and electricity.
He addressed a Ulema Convention in Tamergarh and said that JI would start its protest movement from Peshawar, where it would hold a sit-in outside the Governor House on September 18.
He said that the next phases of the movement would include sit-ins in Lahore on September 21, in Quetta on September 24, and in Karachi on October 6.
Siraj criticized all political parties including Pakistan Tehreek-e-Insaf (PTI) and the allied parties of the Pakistan Democratic Movement (PDM) for being on the same page under the slavery of IMF.
He said that both the current caretaker setup and the previous governments were agents of the IMF and America followed its dictates.
He said that Pakistan had many options to generate cheap electricity from solar, hydro, wind, and atomic sources, but the government was not interested in providing relief to the people.
He said that JI could provide electricity at the rate of 6 rupees per unit if it came to power.
He said that JI was a clean party and none of its workers or leaders were involved in any corruption cases or scandals like the Panama Papers.