Jewelry store owner arrested for false claims in gold robbery case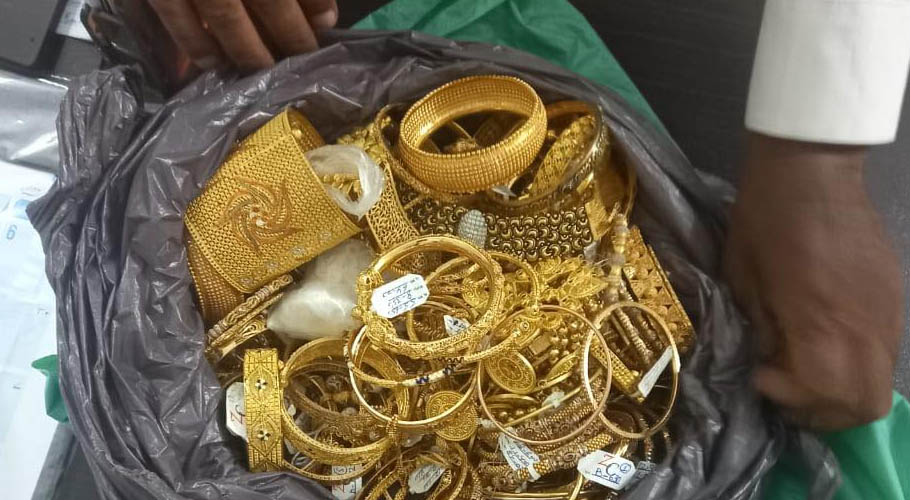 KARACHI: The case of vast amount of gold stolen from a jewelry store in Clifton area was resolved after it was revealed that the complainant was involved in the incident.
The complainant Muhammad Asif Memon has lodged case that over 10 kilograms of gold worth ten crores were stolen from his shop located near Teen Talwar area of Clifton.
Police had lodge an FIR at Clifton police station against unknown suspects who allegedly cut open the locks of a shop and took away about 10 kg gold and ornaments.
DIG South Javed Akbar Riaz formed a special team under supervision of SP Investigation South for investigation and recovery of the gold.
Investigation South gathered all available evidence included DVR of shop, CCTV footages of about 15 other shops, and interrogated about 20-23 relevant people during the investigation. The call detail record (CDR) of fifteen suspects was also received and analysed.
The investigation revealed that the complainant Asif was himself involved in the incident and had made a false claims that 10 kg gold was stolen from his shop.
During investigation, Asif and his friend Waseem revealed where the gold was kept. Police raided Waseem's office located in Techno City, I.I. Chandrigarh Road late night on Wednesday and recovered about 3 kg gold.
Both Asif and his friend Waseem have arrested and are in police custody. Police said the complainant Asif committed the theft and deliberately wrote 10 kg gold in the FIR, whereas three kg gold was recovered.
SIO Clifton Arshad Janjua and SHO Clifton Pir Shabeer worked hard in this case to arrest the perpetrators. Police said all efforts were made by both investigation and operations wings of South Police while further investigation in process.