Japanese PM to declare emergerncy amid rising coronavirus cases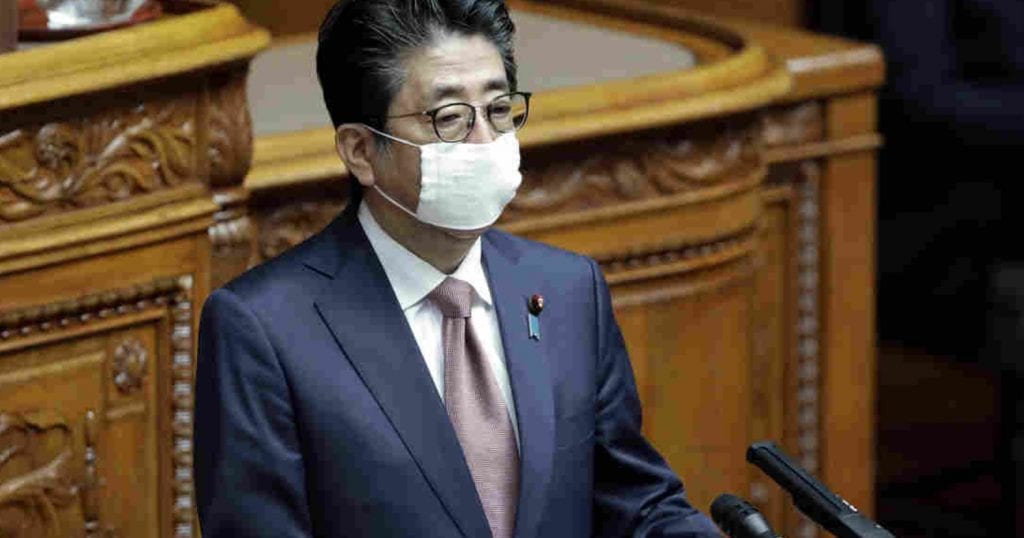 TOKYO: Japanese Prime Minister Shinzo Abe will declare a state of emergency as early as Tuesday over the coronavirus outbreak amid emerging signs of widespread infections.
Abe has faced increasing calls from local governors and doctors to issue a state of emergency due to fears an explosive spike in infections would strain the health care system further.
The declaration, which will be effective until May 6, will cover Tokyo and the neighboring prefectures of Chiba, Kanagawa and Saitama, as well as Osaka, Hyogo and Fukuoka.
"I will issue a state of emergency as early as tomorrow after seeking opinions from the advisory panel," Abe told reporters at the prime minister's office. "Even if such a declaration is made, we will not implement the kind of a lockdown seen overseas," he said.
Under Japanese law, citywide lockdowns, as seen in other countries affected by the coronavirus like China, Italy  and France, cannot be enforced. The declaration would still restrict people's freedoms.
Once a state of emergency is declared, prefectural governors can urge local residents to stay at home and restrict the use of schools and other facilities to prevent the spread of the coronavirus. People will not be punished for violations and business activity cannot be banned.
The declaration, under a recently amended law, will come as Japan seeks to contain a rapid increase in COVID-19 cases, which poses a significant risk to people's lives and the Japanese economy. A growing number of cases in which transmission routes cannot be traced have raised the alarm.
Abe has warned of an explosive surge if people let down their guard, having conceded that Japan was barely "holding the line" against the virus. Before declaring a state of emergency, Abe first needs to consult an advisory panel of medical and public health experts who will determine whether the situation is warranted and notify parliament in advance.
The number of people with coronavirus in Japan surpassed 4,500, including some 700 from the Diamond Princess cruise ship, with 107 deaths reported. Tokyo confirmed 143 new infections marking the city's highest rate of daily increase and taking the capital's total to 1,033.