Indian girl records video before committing suicide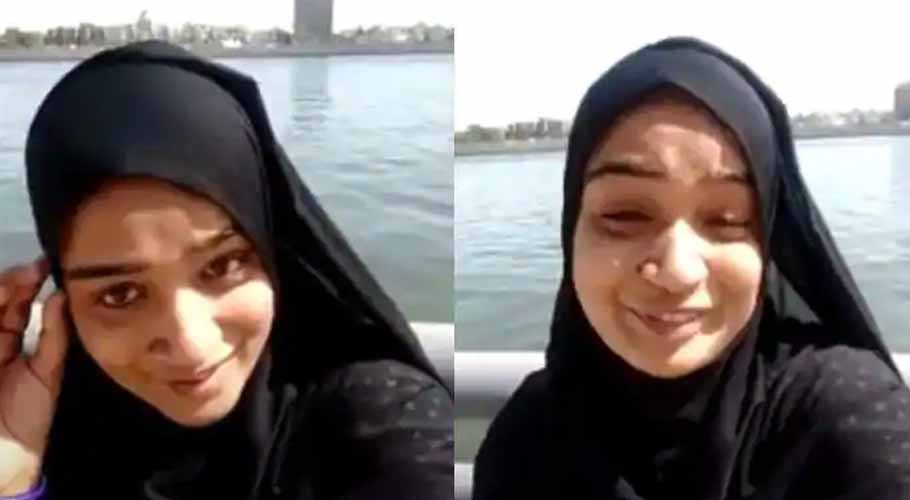 A video of an Indian girl who committed suicide after being harassed by her husband and in-laws in the name of dowry has shocked people.
A 23-year old Indian girl named Aisha from Ahmedabad made a video before committing suicide in which she talked about her parents and her husband before she killed herself by jumping into the Sabarmati River in Ahmedabad.
23 year old Ayesha releases this Video before Jumping in the #SabarmatiRiver #Ahmedabad! Just listen to this poignant misery of ill treatment at the hands of the In-Laws and a Ruthless Husband! Are We even Humans? When millions of Women are treated in such Tragic Fashion! pic.twitter.com/sPQf9za7Pp

— zafar sareshwala (@zafarsareshwala) February 28, 2021
In a viral video on social media, Ayesha was seen saying that her name is Aisha Arif Khan. Whatever she is going to do is her decision and nobody has pressured her for this. "I have nothing to say now. Understand that the almighty gave me a short life," she said in her final video.
Read more: ACCA topper Zara Naeem responds to trolls comparing her to viral 'pawri' girl
She further states, "Arif (her husband) wants freedom. I will give him freedom. I am happy that I am going to meet Allah. I'll ask him what was my mistake." She added that she has learned one thing; if you want to love, let it be two-sided. "Nothing can be gained from one-sided love," she added.
As per the Indian media reports,  Aisha got married to Arif Khan in July 2018 and shortly after the wedding, Arif and his family members allegedly began harassing Aisha for dowry.
In December 2018, her father gave around Rs 1.5 lakh to her husband, but nothing changed. Hence, Aisha came back to her parents' home. In the unfortunate circumstances, she decided to kill herself.