Indian cricket team receives COVID-19 vaccines before England tour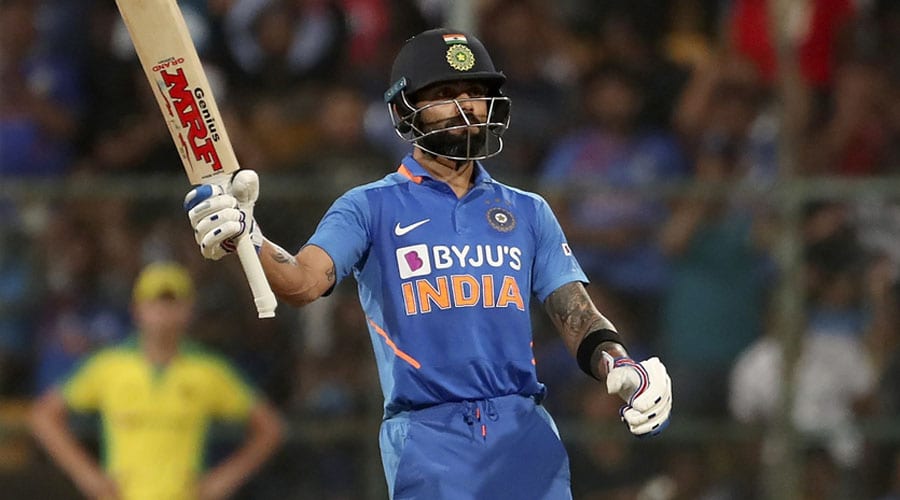 MUMBAI: India captain Virat Kohli and several of his team mates have received their first dose of COVID-19 vaccines before they leave for a tour of England next month.
India faces New Zealand in the final of the inaugural World Test Championship at Southampton in June before playing a five-test series against England from August 4.
"Vaccinate yourself as soon as you can please. Stay Safe," Kohli said in an Instagram message after posting a photo of him being vaccinated.
Kohli's test team mates Ajinkya Rahane, Cheteshwar Pujara, Ishant Sharma and Umesh Yadav have also posted messages on social media saying they have received the first jab.
Indian Test team's vice-captain Ajinkya Rahane and his wife Radhika Rahane received the first dose of the anti-COVID vaccine on Saturday. Rahane shared an image of him getting vaccinated and tweeted, "Got my first dose of the vaccine today. I urge everyone to register and get yourself vaccinated if you are eligible."
Got my first dose of the vaccine today. I urge everyone to register and get yourself vaccinated, if you're eligible pic.twitter.com/VH2xYcTQ1i

— Ajinkya Rahane (@ajinkyarahane88) May 8, 2021
India opener Shikhar Dhawan also received the first dose of vaccine on Thursday. Dhawan shared an image of himself getting inoculated and tweeted, "Vaccinated. Can't thank all our frontline warriors enough for their sacrifices and dedication. Please do not hesitate and get yourself vaccinated as soon as possible. It'll help us all defeat this virus."
Ravi Shastri was the first one from the Indian cricket team to receive the vaccine. India Head Coach got his first jab in March when vaccination was available for senior citizens.  
Meanwhile, off-spinner Ravichandran Ashwin also shared a video on his YouTube channel, wherein he urged people to get themselves vaccinated. He further talked about the challenges he and his family faced due to COVID-19 and talked about how vaccines are important to avoid a further crisis in India.
Most of the players had been playing in the Indian Premier League (IPL), which was suspended indefinitely last week because of the pandemic. Indian athletes preparing for the Tokyo Olympics, including the men's and women's hockey teams, have also received their first dose of the vaccine. Members of the shooting contingent also received their first dose before leaving for a training camp in Croatia on Monday.
Vaccinated ✅ Can't thank all our frontline warriors enough for their sacrifices and dedication. Please do not hesitate and get yourself vaccinated as soon as possible. It'll help us all defeat this virus. pic.twitter.com/0bqBnsaWRh

— Shikhar Dhawan (@SDhawan25) May 6, 2021
;