India cancels order for China's 'faulty' rapid virus testing kits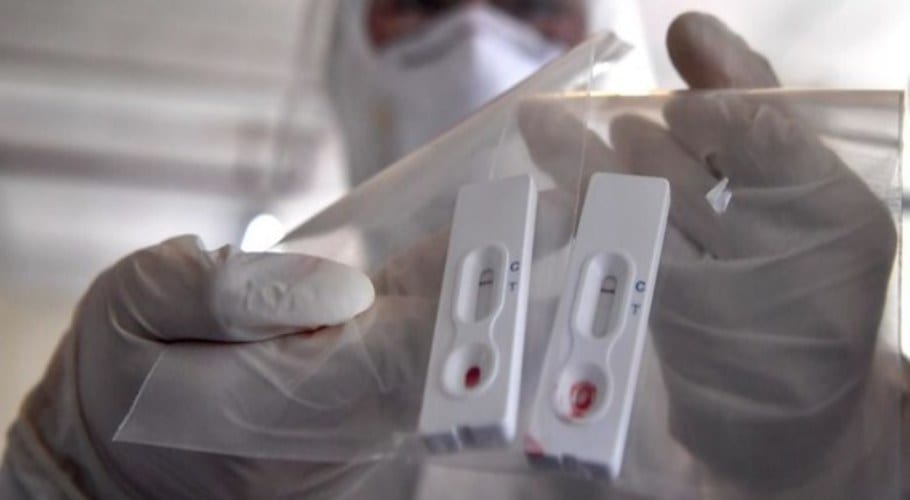 NEW DELHI: India has canceled orders given to two Chinese companies for providing coronavirus rapid testing kits after they were found to be 'faulty'.
India had placed an order for about half a million kits from two Chinese companies: Wondfo Biotech and Livzon Diagnostic. States in India had refused to use the rapid testing kits, claiming they were only 5 percent accurate.
Indian Council of Medical Research (ICMR) said, "States must stop using rapid antibody test kits procured from Guangzhou Wondfo Biotech and Zhuhai Livzon Diagnostics."
"The results showed wide variation in their sensitivity, despite the early promise of good performance for surveillance purposes," it said in a statement.
"In view of this, states are advised to stop using these kits procured from the above-mentioned companies and return them to be sent back to the suppliers," The statement added.
In this regard, the Chinese embassy spokesperson said, "The quality of medical products exported from China is prioritised. It is unfair and irresponsible for certain individuals to label Chinese products as 'faulty' and look at issues with pre-emptive prejudice."
The kits take around 30 minutes to deliver a result and are supposed to detect antibodies in the blood of people who may have had the infection.
The rapid testing kits cannot test for coronavirus itself and several scientists have raised concerns over their use for diagnosis.